Source: https://www.selectspecs.com/fashion-lifestyle/style-of-zoe-sugg/
Getting more views on YouTube can be mystifying at times. You'll upload a video you love and put so much effort into, and it hardly gets a reaction. You may be tempted to turn to tricks and hacks to get views or subscribers fast, but we recommend a better, safer method: getting views organically.
Organic growth means making little adjustments or trying out some techniques to tweak your channel and videos for the better. Today we'll take a look at YouTube personality Zoella's top five videos to see what made them special and what we can learn in the process about organic growth.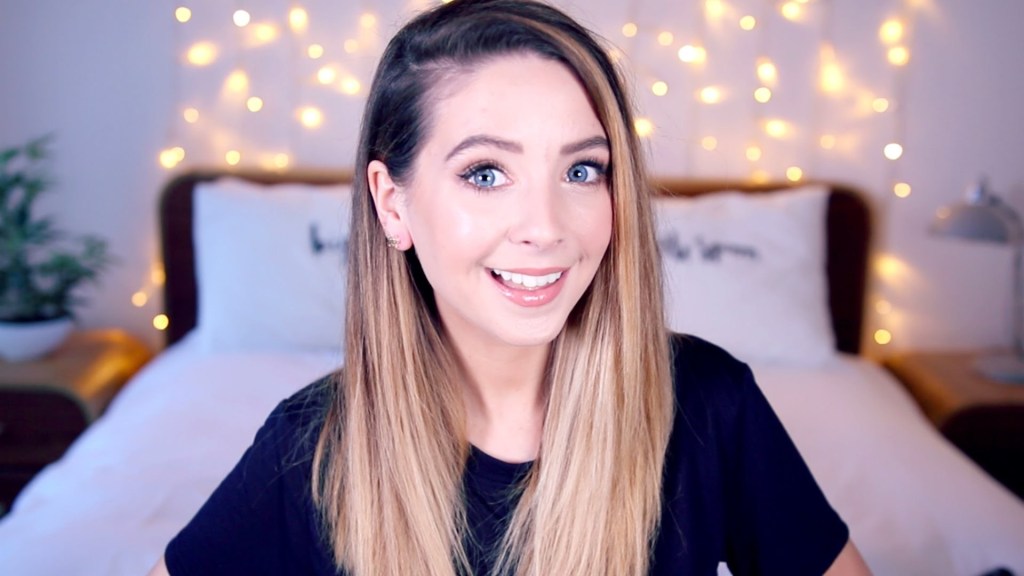 Source: http://vloggergear.com/what-camera-does-youtuber-zoella-use/
Zoella, or Zoe Sugg, is an amazing lifestyle YouTuber who climbed her way to success from home, filming from her own bedroom. She started off on YouTube back in December 2009 with her very first video, "60 Things In My Bedroom" (shown below). Little did the then 19-year-old know that she would become a huge YouTube sensation with her own line of beauty products, a home worth millions of dollars, and a YouTuber boyfriend named Alfie Deyes.
Zoe's first video
With nearly 12 million subscribers on her main channel, Zoe is undoubtedly one of YouTube's superstars. We can't get enough of Zoe's chill at-home vlogs, haul videos, and collabs with best friend Mark Ferris. Even though these are the kinds of videos we love, you may be surprised to find out which of Zoe's videos have gained the most views over time!
Scroll down below to find out Zoella's top five most viewed videos.
Be careful to read to the end of each chapter to see our tips for getting more views organically if you're a YouTuber!
Reviewing Zoella's Most Viewed Videos—Plus Tips to Get More Views on YouTube :
1. "Vlogging At 11 Years Old": 13.8M views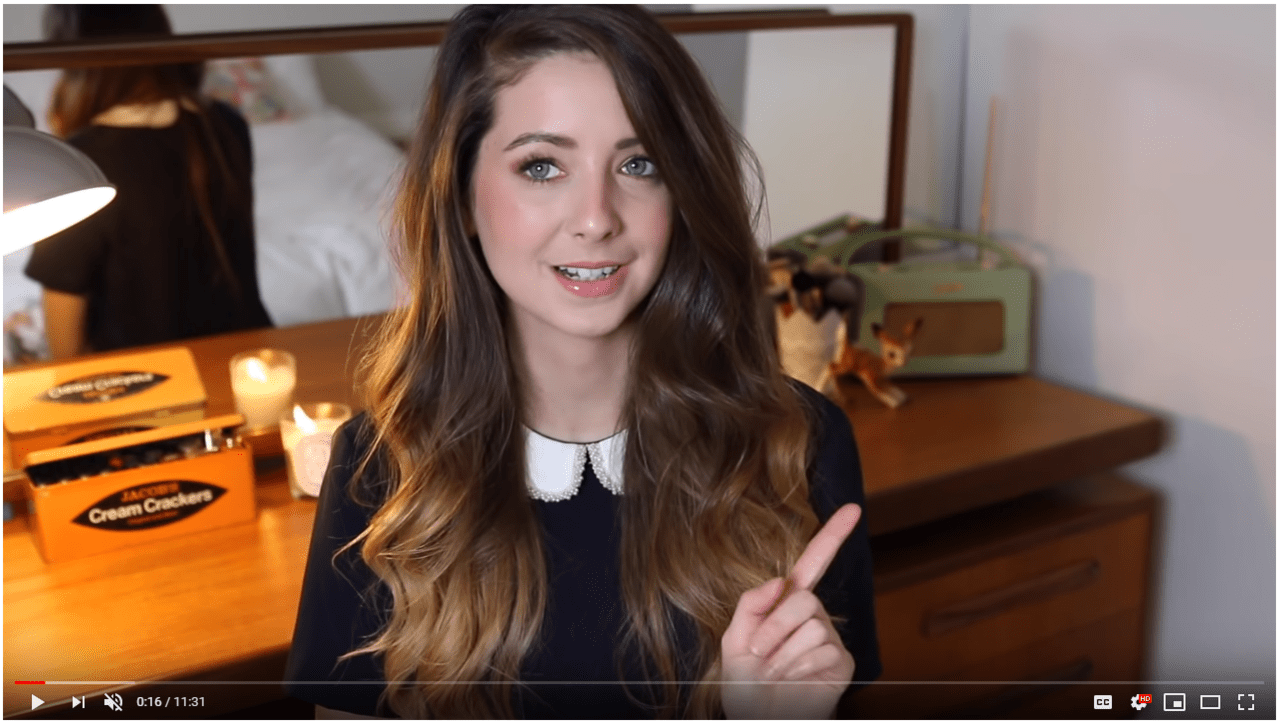 Zoe made this video to celebrate hitting 4 million subscribers back in 2014. The video features never-before-seen footage of Zoe vloging as a young girl. The unseen vlog footage shows a young Zoe at home on her bedroom floor showing off her messy bedroom plus a tour of what she packs in her handbag.
Most Viewed Video 5
As this video is approaching nearly 14 million views at the time of writing this article, it's clearly been a popular viewing choice for Zoella fans. What made it so popular, though?
Tip: Get More Views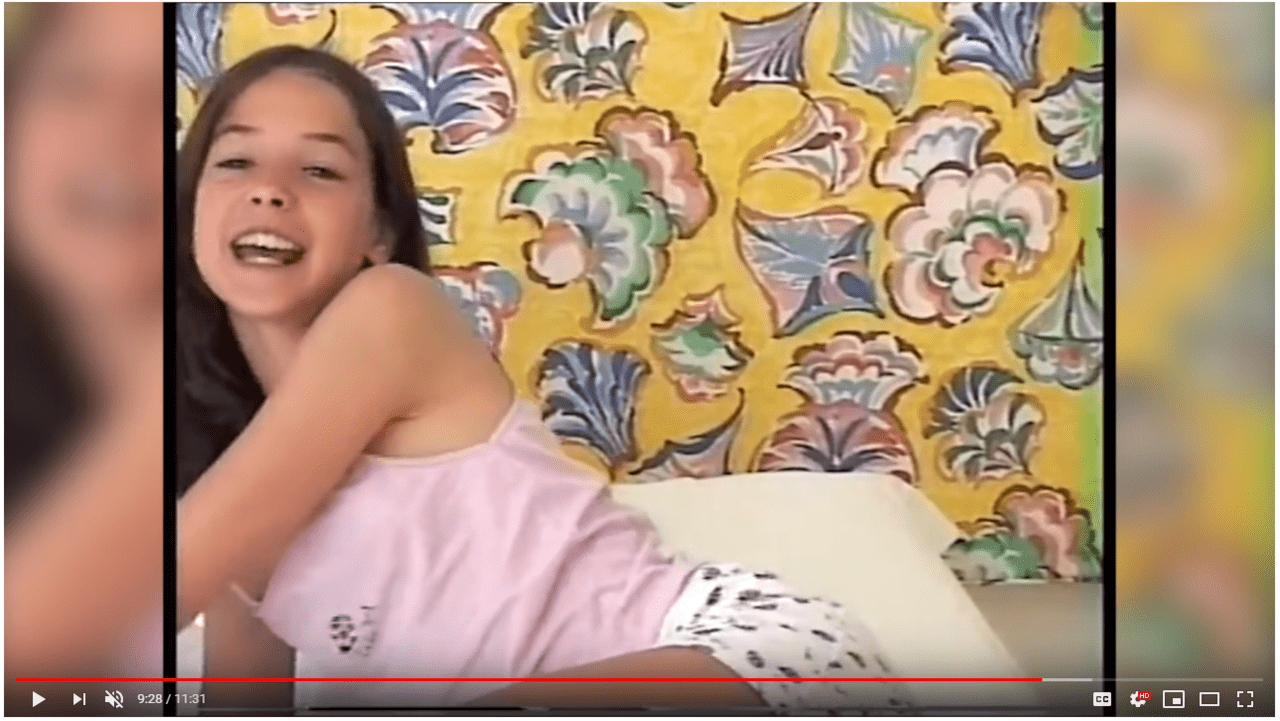 The reason this video has become one of Zoe's most popular uploads is because it gives viewers a glimpse at something never-before-seen.
What this tells us is viewers love to get to know YouTubers on a more personal, intimate level. If you want to make a video that brings the views in like never before, open up about something new or show your viewers a different side of yourself apart from your typical content.
2. "Most Likely To Sibling Edition": 14.5M views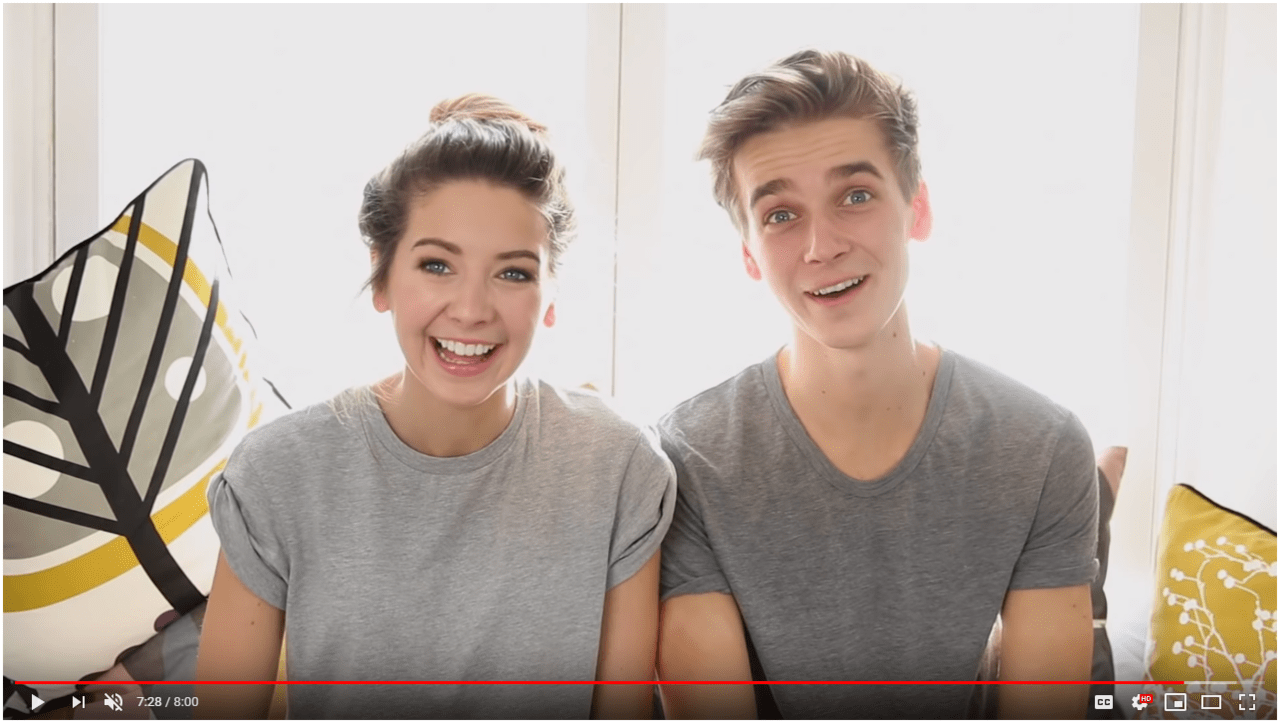 Remember the Most Likely To challenge? If you do, maybe you learned about it from this mega popular video! Zoe and her brother Joe Sugg play this fun question game, creating a video full of laughter and joy. We learned that Joe is both the most likely to fart in public and ask stupid questions, while Zoe would be most likely to crash a car and spend money on things she doesn't really need.
Most Viewed Video 4
We learned a little bit more about Joe and Zoe in this video, which was fun wasn't it? That's what we think made this video one of Zoe's most beloved videos on her channel, which leads us to tip 2 below!
Tip: Get More Views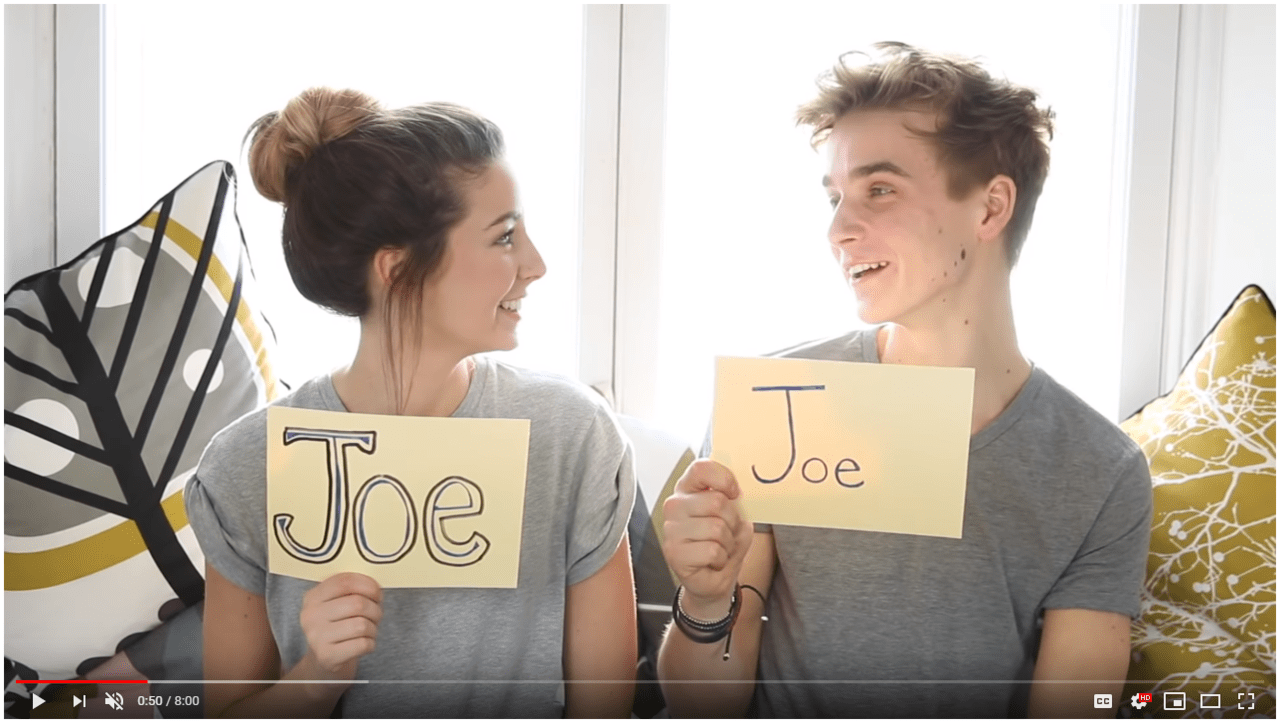 Let your viewers get to know you. You want to learn how to be comfortable on camera and just be yourself as much as possible. Viewers can spot a fake personality from a mile away. You don't need to put on a show for viewers because what they really want is to get to know the real you!
How to be comfortable on camera
1. Practice speaking to yourself in front of the mirror first.
2. Film yourself on your phone regularly throughout the day.
3. Pretend like your camera is your real audience, not just a lens.
4. Be your biggest fan, not your worst critic. Everyone cringes at first when they see themselves on the screen. It just takes time and a lot of practice to become natural on camera.
3. "Draw My Life": 15.4M views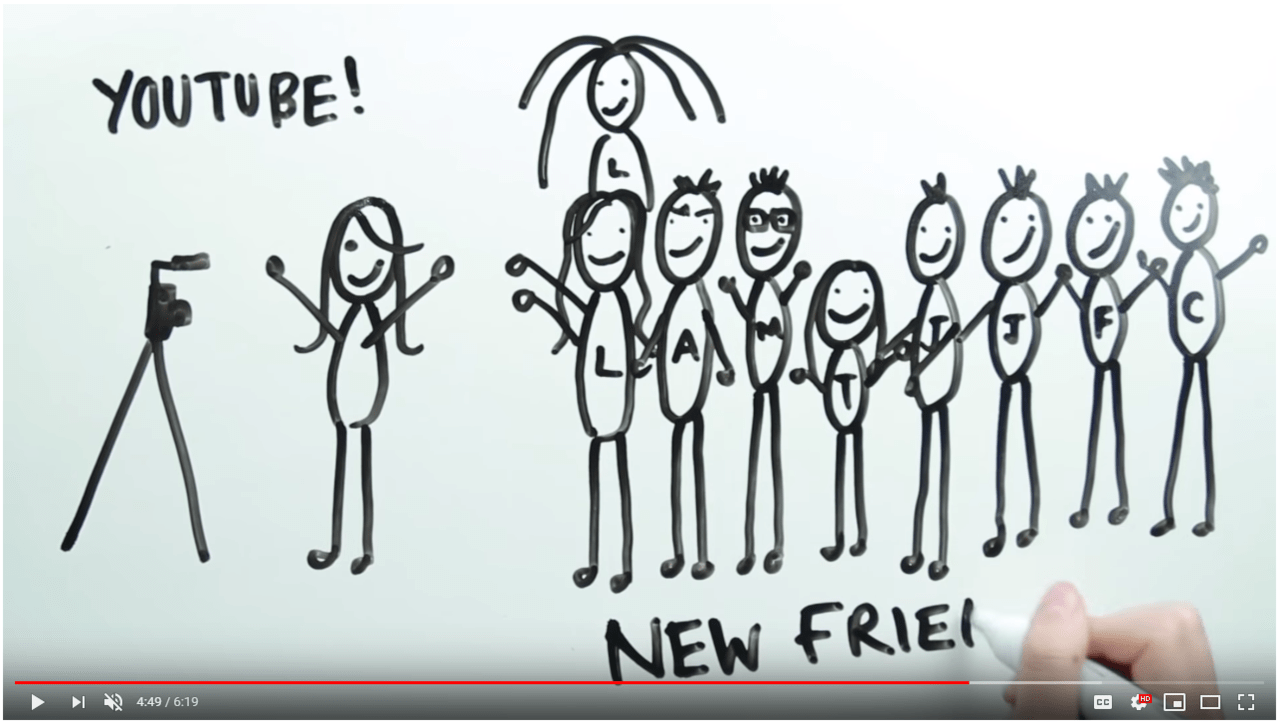 With merely a whiteboard and black marker, Zoe lays out her life for fans in this entertaining video. Draw My Life became popular back in 2011, and although this video was published in 2013, it was still highly relevant. In fact, many famous YouTubers are still making Draw My Life videos!
Most Viewed Video 3
Are you thinking of trying a Draw My Life video of your own? It's a great video to have on your channel because new viewers can watch it to get a quick idea of who you are in a fun way.
Check out tip 3 to learn more about these types of videos!
Tip: Get More Views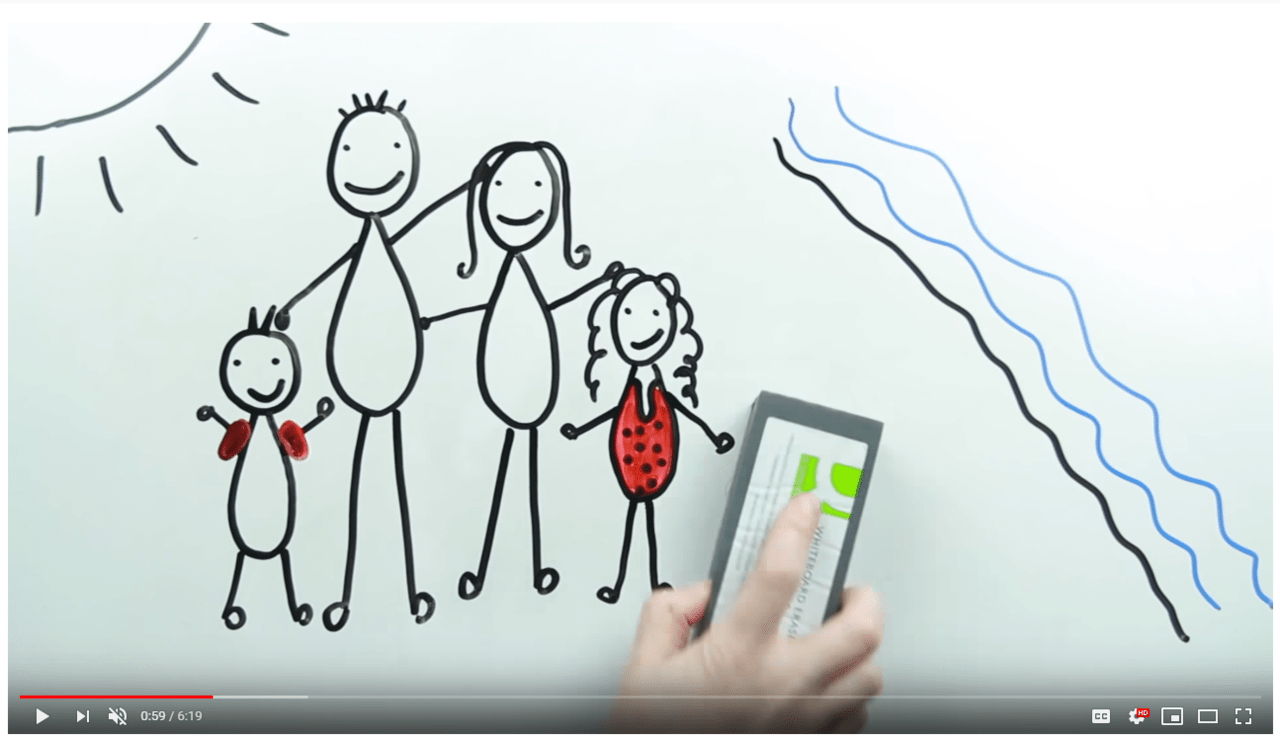 Try making a Draw My Life video to help viewers get to know you. This is especially great if you're a shy YouTuber who doesn't necessarily want to sit down face-to-face with the camera. The whiteboard is like your security blanket!
Note: A key feature of Draw My Life videos is that the reveal something previously unknown to viewers. It doesn't have to be anything too crazy or personal, but just keep this in mind when you plan out your own video.
Still want to know more about the technical side of making one of these videos? See some extra tips below!
How to make a Draw My Life Video
1. Materials you'll need: A camera, editing software/app, voice recording software/app, a whiteboard and marker
2. Brainstorming questions: Where were you born? Who are your siblings? What do you love? What have you accomplished?
3. Filming: Make sure, if you're using the whiteboard and marker, that you film somewhere with strong and consistent lighting. You don't need to draw perfectly—stick figures are totally acceptable!
4. Editing: It's important to speed up your footage post-recording, and cut out any extra scenes that don't fit with your storyline. After that, record your voiceover and add it into the footage to narrate your story.
5. Bonus tip: You can also make a Draw My Life by recording your screen and drawing with the Paint tool (or any graphics editor)!
4. "How Well Do We Know Each Other?": 16.5M views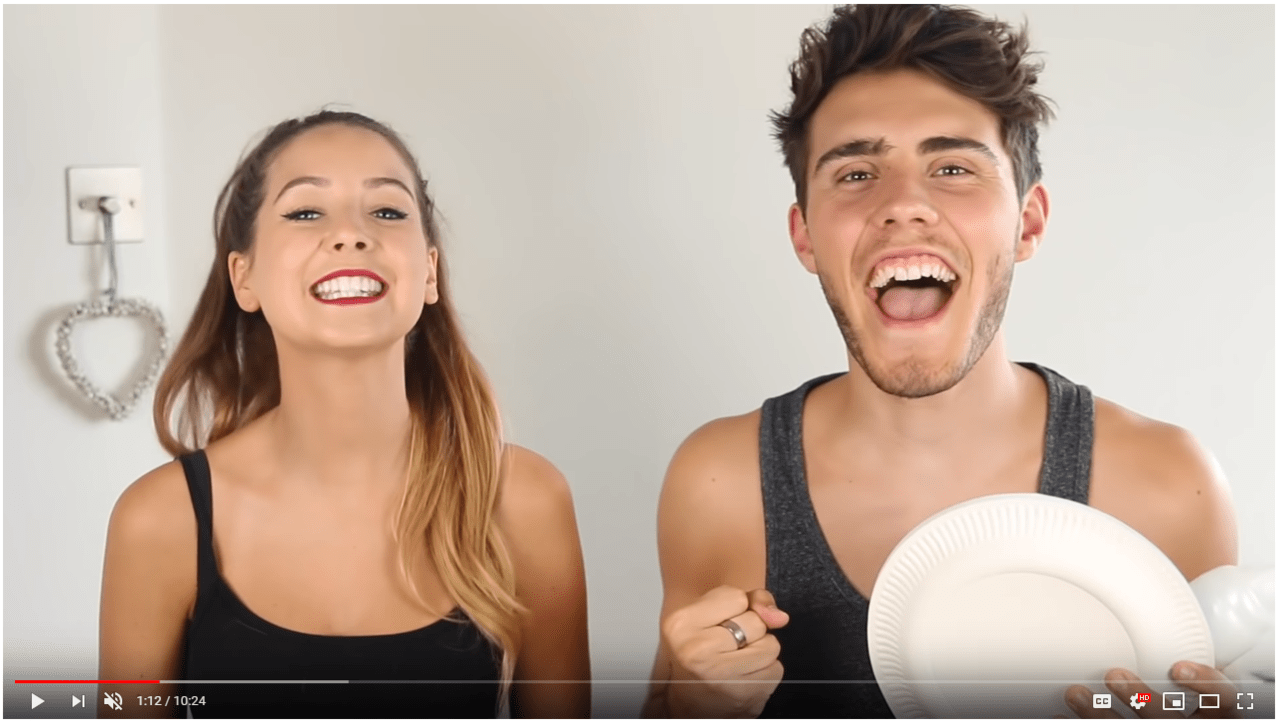 This video is an absolute classic on the Zoella channel! First, it was filmed when Zoe and Alfie were still 'just friends', which is adorable to see since we know there was romance blossoming between them at the time. Second, it involves pie. To be clear, this video tested how well Zoe and Alfie knew each other and if either person failed to answer correctly—pie to the face! It's pretty easy to see why this video shot up in popularity. Let's take a deeper look below.
Most Viewed Video 2
One of the biggest reasons this video became a fan favorite was because Alfie Deyes, Zoe's current boyfriend, was featured as a guest. He also has quite a large following online, so when two popular YouTubers get together great things are bound to happen! However, you don't need to be a massively popular YouTuber to benefit from a collaboration. See what we mean below.
Tip: Get More Views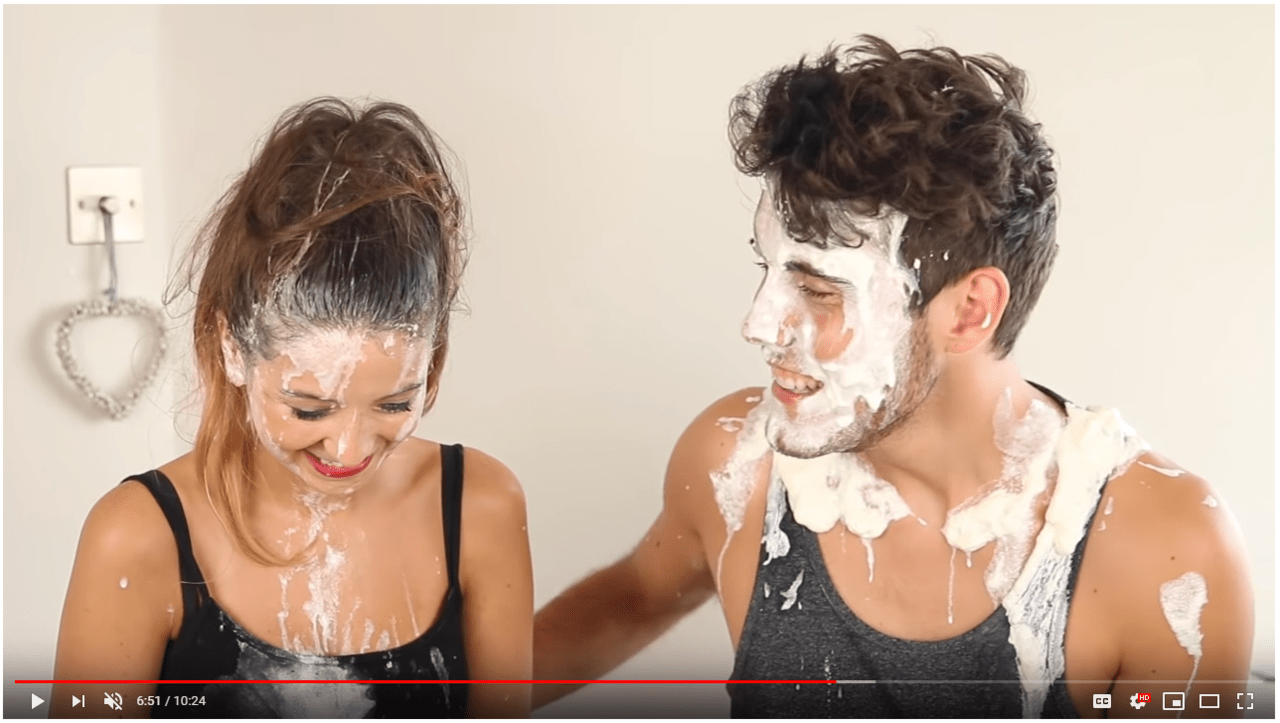 Collaborations are your best friend if you're looking to bring in a new audience to your channel. Collabs are a proven way to get more views, if they're done right. You'll want to follow the below steps to get the best results and most views:
Reach out to other channels of a similar size, making videos of a similar quality as your own.
Contact many different YouTubers because it may take awhile for someone to say yes, or sometimes schedules simply don't align.
Communicate clearly what kind of collaboration you want to do, and bounce ideas off of each other to come up with your videos.
Make sure to confirm with your collaborator when you will be releasing the videos.
Make a plan with your collaborator for how you will cross-promote each other's channels.

5. "7 Second Challenge With Miranda Sings": 20.1M views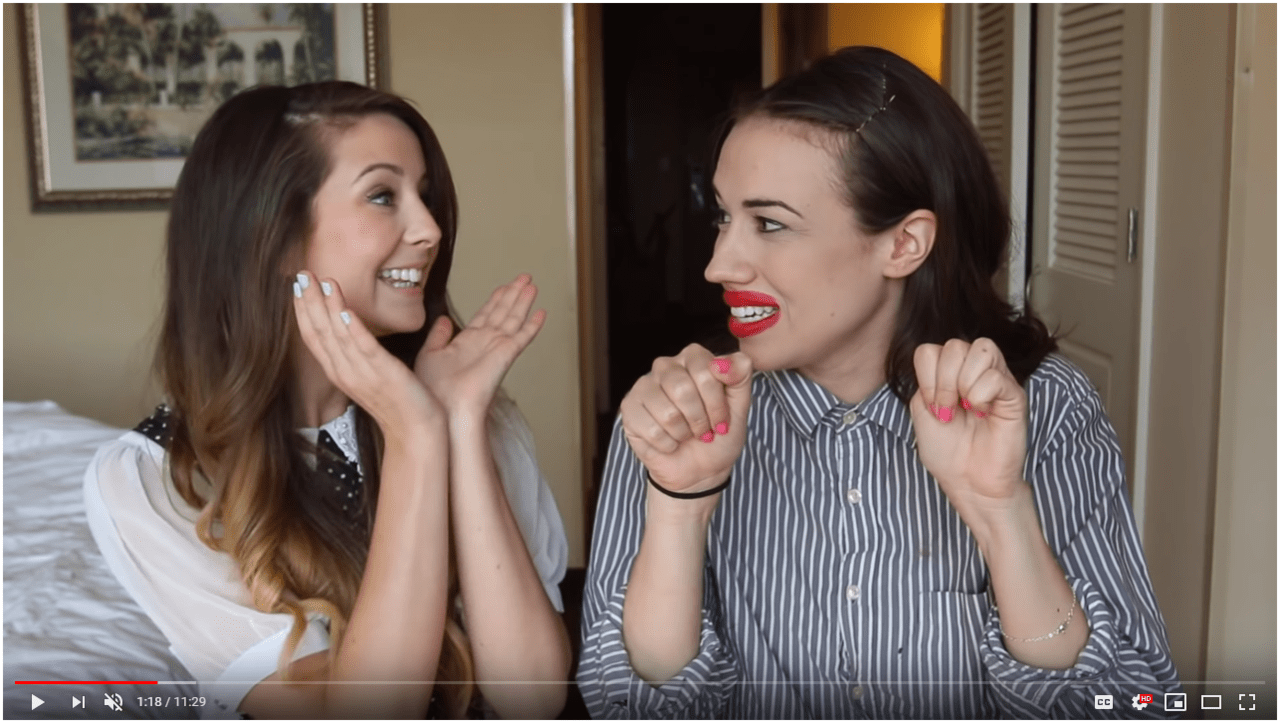 We've finally reached the ultimate video on Zoella's channel, with a lead of a few million views on the others in this list, it's the 7 Second Challenge video featuring Miranda Sings! This is the one and only 7 Second Challenge on Zoe's channel, and we are so glad she made it. It's full of side splitting moments, thanks especially to comedian Miranda Sings' hilariously bad attempts at the challenges.
Most Viewed Video 1
So let's talk about challenge videos because, as a YouTuber, you will likely fall into the challenge trend at some point.
Tip: Get More Views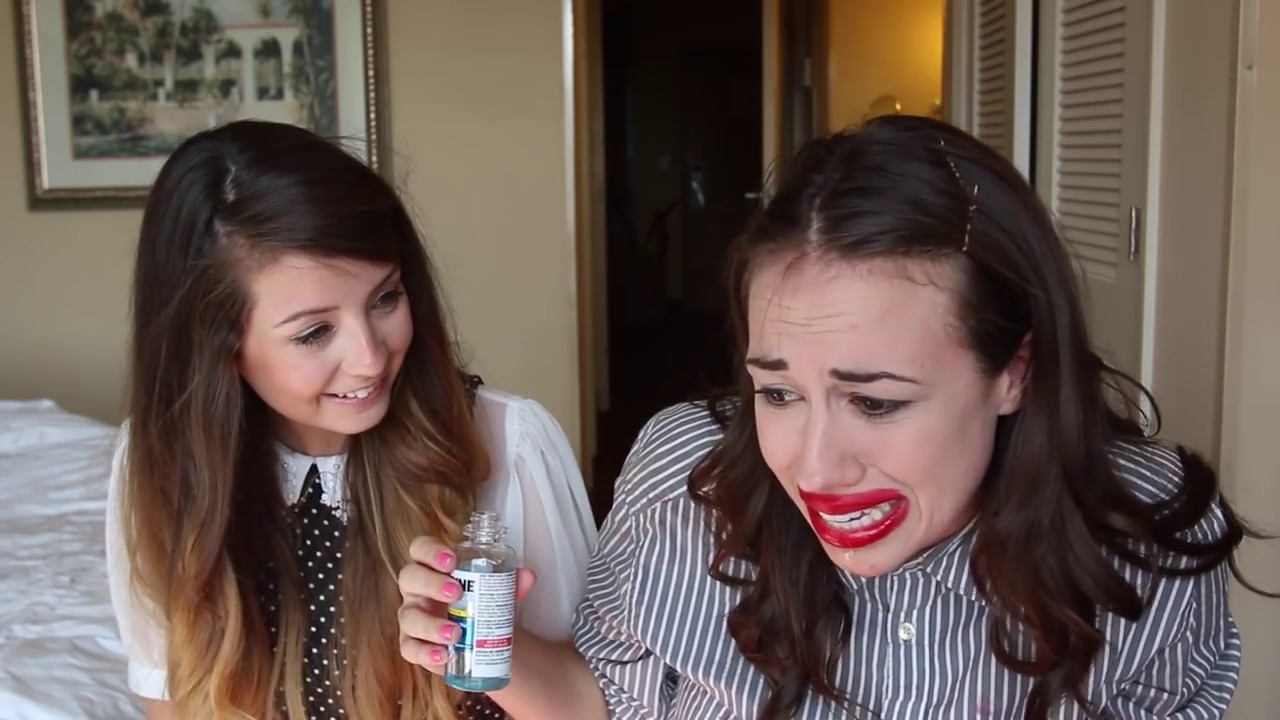 Try a challenge or two to spice things up on your channel if you want to bring in more views! It's especially important to try challenges that are trending at the time, because this means there's already a built-in audience for that type of video. Challenge videos often can bring out a different side of a YouTuber, and viewers love to see this.
If you usually make cooking videos and change things up with a Try Not To Laugh challenge, you'll delight your current viewers with the change of pace, and most likely a new group of viewers will find your channel as they search for Try Not To Laugh videos.
If you need some ideas to get started, we've made a list below of challenges that are currently or were previously quite popular. Do some research first before trying one out to make sure the challenge is suitable for your channel.
Popular challenges list
7 Second Challenge
Try Not To Laugh
Whisper Challenge
Yoga Challenge
Not My Hands Challenge
Boyfriend/Friend Does My Makeup Challenge











6. New ways to get YouTube views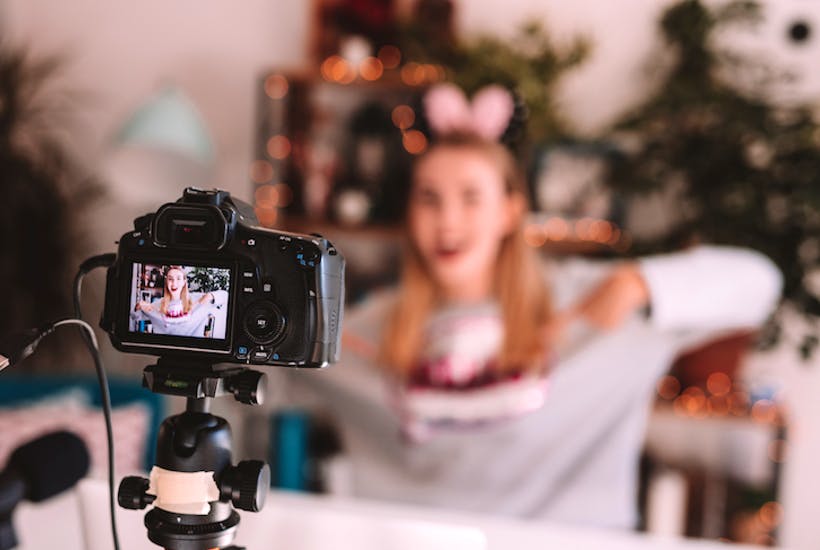 Source: https://www.spectator.co.uk/2018/03/the-vlogging-fantasy-that-bewitches-our-children/
We hope this article helped you discover some new ways to get YouTube views. Zoella has tried all of these methods with great success.
How about trying out a Draw My Life video or a YouTube challenge? Or why not try pursuing a collaboration with another YouTuber? All of these steps will take you closer to reaching your channel goals.
We've made other articles about YouTubers and their methods for success. If you want to find new ways to get subscribers and views, check out our other reads!