Callmart Tutorial

How to Register

Registration can be completed with a little information and a few taps on your smartphone. Let's get started!
Step 1
Once downloaded, you will have to first tap the "Create a listing" button at the bottom of your screen.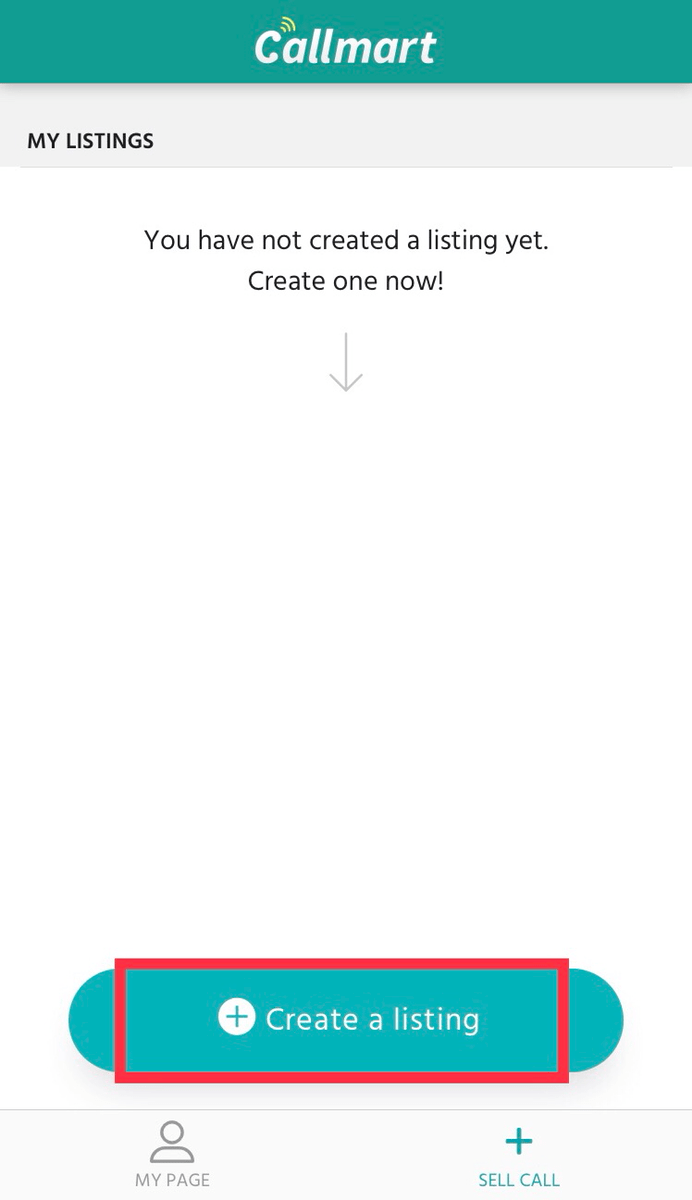 Step 2
You will be prompted to agree to the Callmart Privacy Policy.
Make sure "I agree to the Privacy Policy" is ticked, and then tap the blue "I agree" button.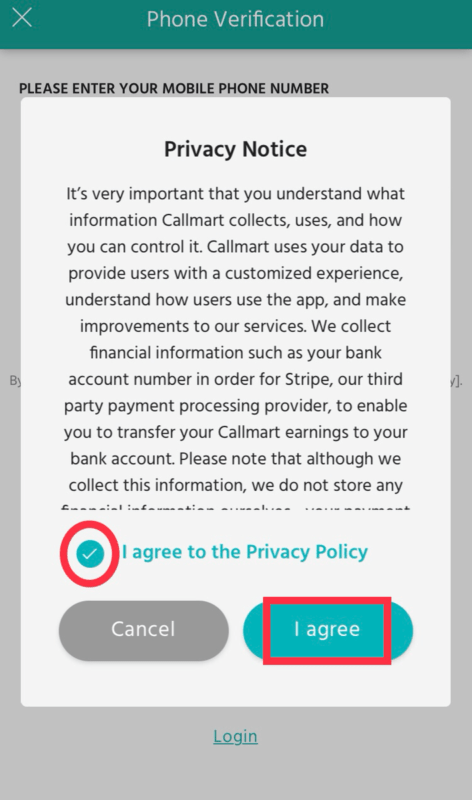 Step 3
After agreeing to the Privacy Policy, you will be prompted to enter a phone number.
An SMS pin number will be sent to this number with a verification code. You will have 15 seconds to enter this code into the entry field.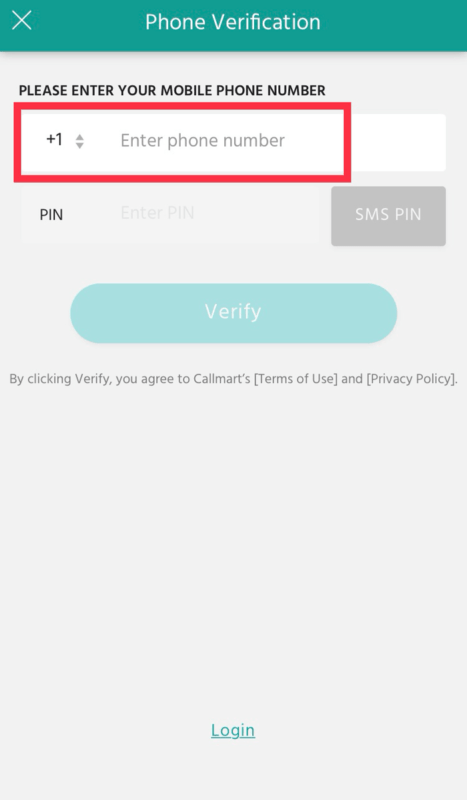 Once your phone number has been verified, you can move on to Step 4.
Step 4
Now that you have verified your phone number, you can complete the registration process with only a few more details.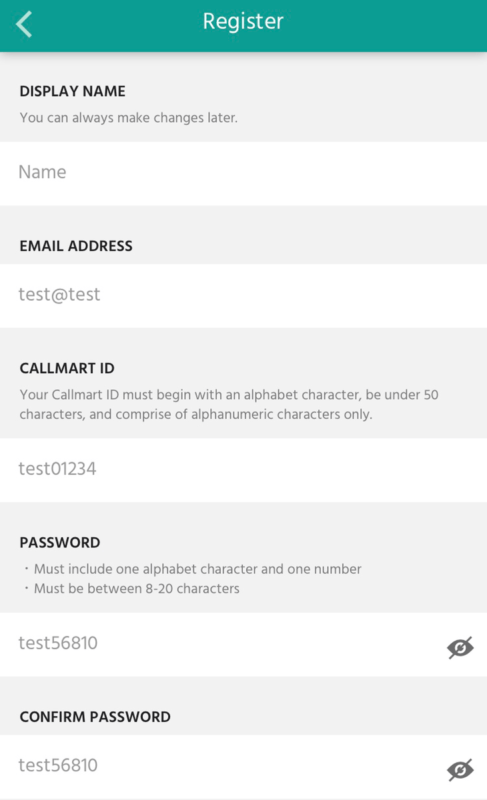 Please note the following important details:
1. You can always change your display name later.
2. Your Callmart ID must begin with an alphabet character, be under 50 characters, and use only alphanumeric characters.
3. Your password must include one alphabet character and one number.
Tap the blue "Register" button at the bottom center of your phone's screen once you've entered all the information.
Step 5
The final step is registering a Stripe account. Stripe is a third-party payment processing platform used by Callmart.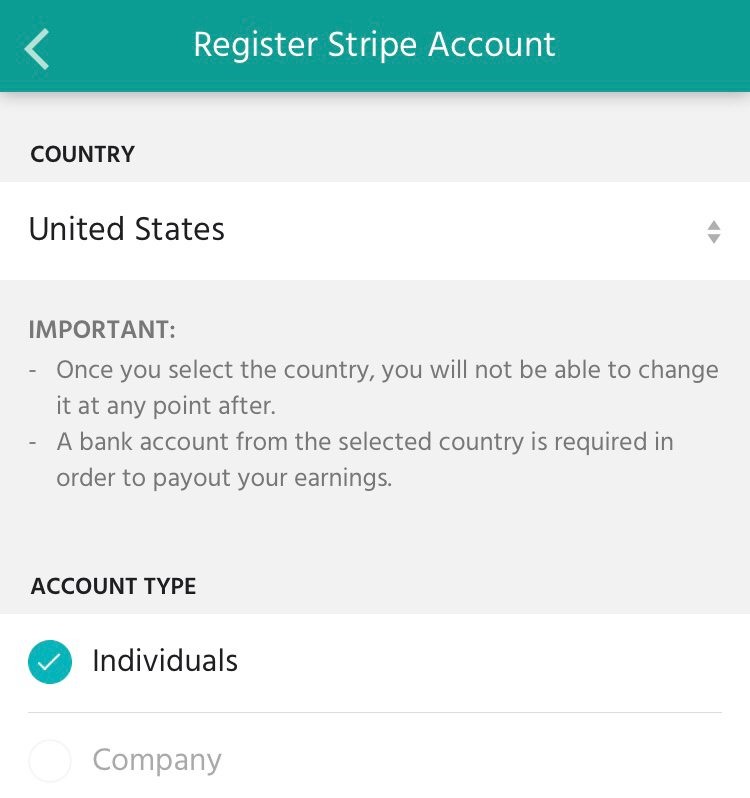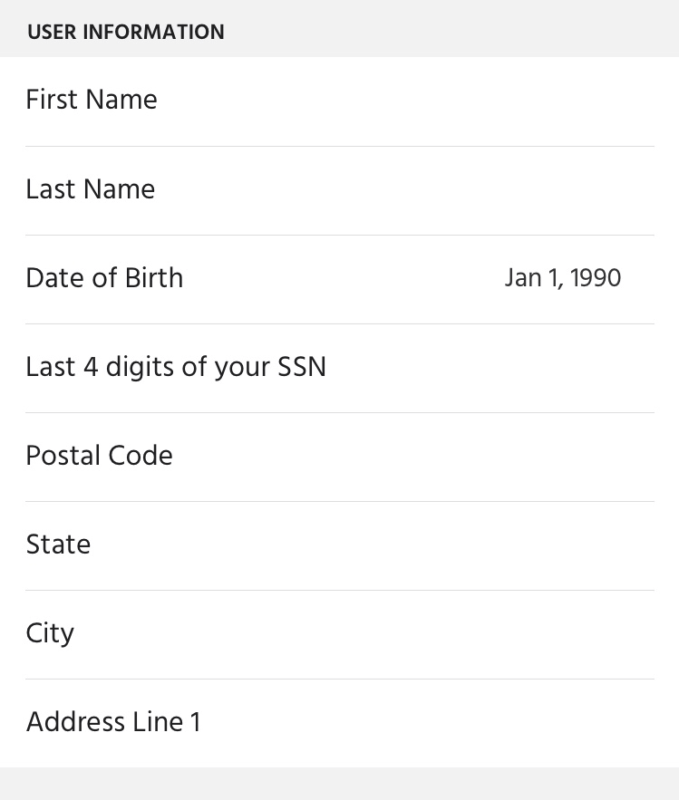 The displayed image is for U.S. Callmart users. Please note that the required information will vary depending on your country.
See the below important details*:
1. You must choose if the user is an individual or company.
2. A valid address is needed to register.
3. The last 4 digits of your social security number are required.
4. Once your country is set, it cannot be changed.
* All collected information is required by third-party payment processing platform Stripe. Stripe is the company we use for our payment processing. Collected information is delivered to Stripe and not retained by us.
If the information given is false, the user will be unable to withdraw their earnings.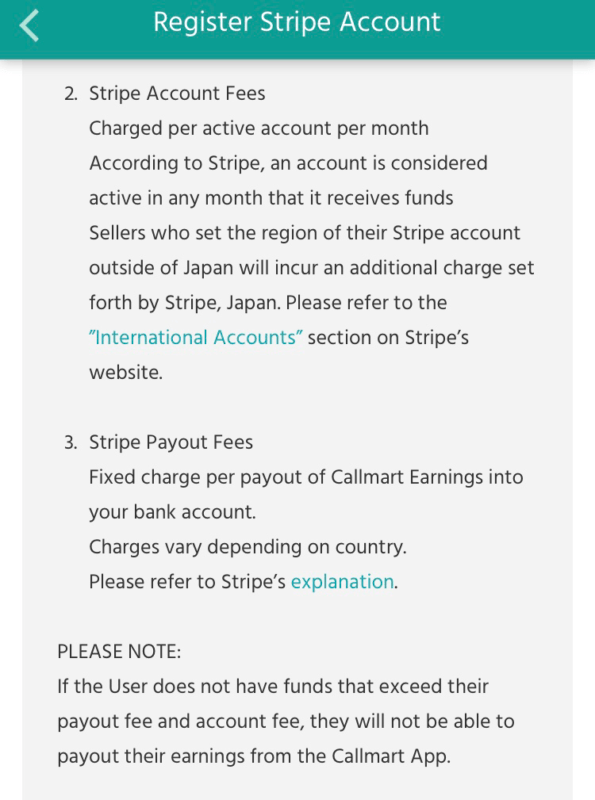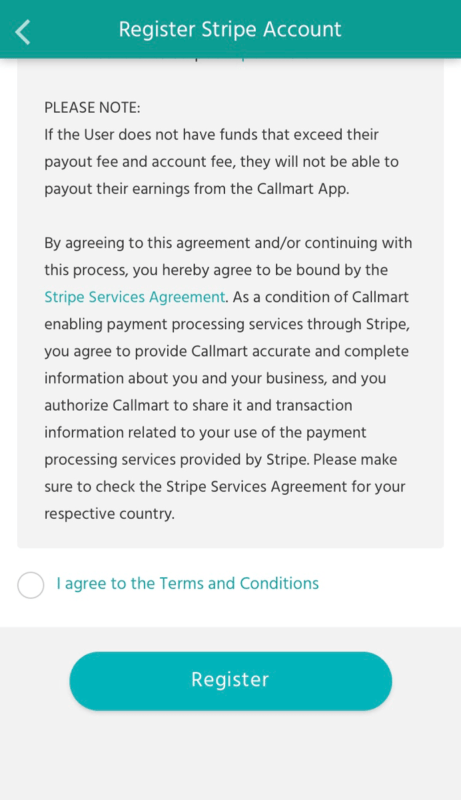 If you agree to Stripe's services agreement, tick the "I agree to the Terms and Conditions" button and tap the blue "Register" button at the bottom of your phone's screen.
Your account is now registered with Stripe and Callmart—Congratulations!
Go on to the next page to learn how to make a listing!
How to Use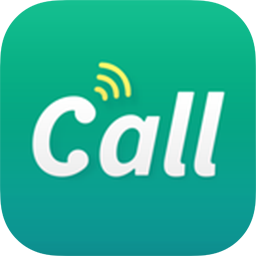 Free Download