Callmart Tutorial

How to Make a Listing

Creating an effective listing is important if you want to receive the maximum number of calls.
Below we will teach you how to make a listing along with some tips for creating a strong listing that buyers will want to tap on.
Step 1
The first step will be finding the listing button on your phone.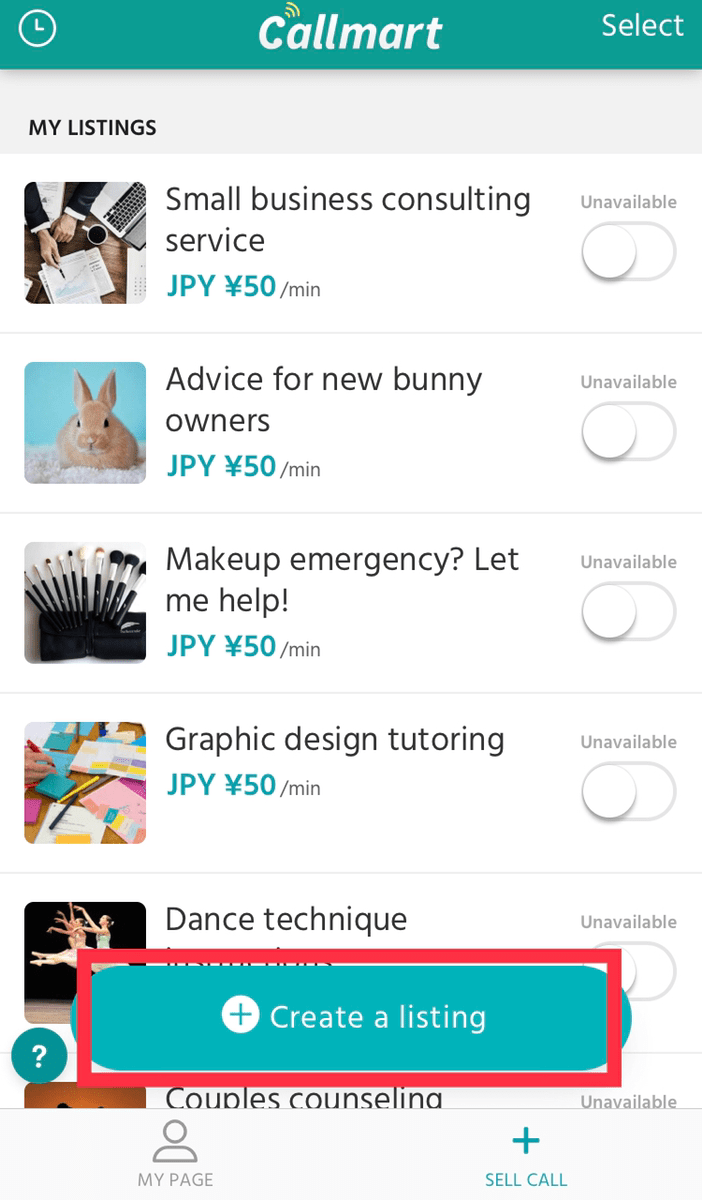 Tap on the blue "Create a listing" button at the bottom center of your phone's screen.
Step 2
Now that the listing creation screen is open, you'll need to fill in some details about your listing.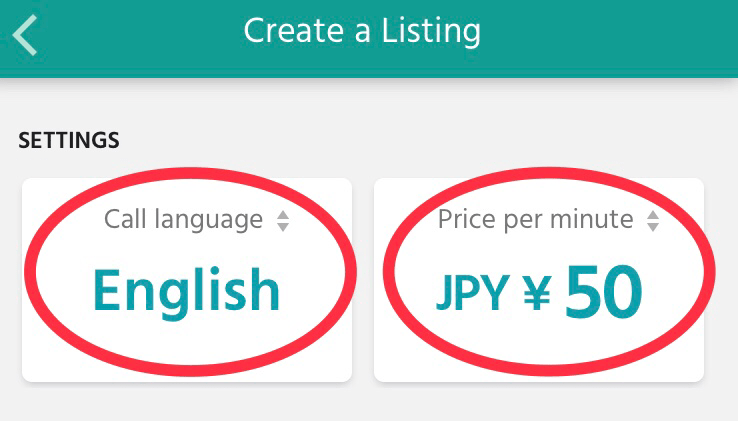 First, select the call language.
Next, set your price per minute. We recommend $0.50 as this amount will attract the largest number of buyers. However, please choose a price that appropriately reflects the level of service you are offering.
Step 3
Now it's time to fill in some additional details. You'll need to write a title, a description, and choose a category for your listing.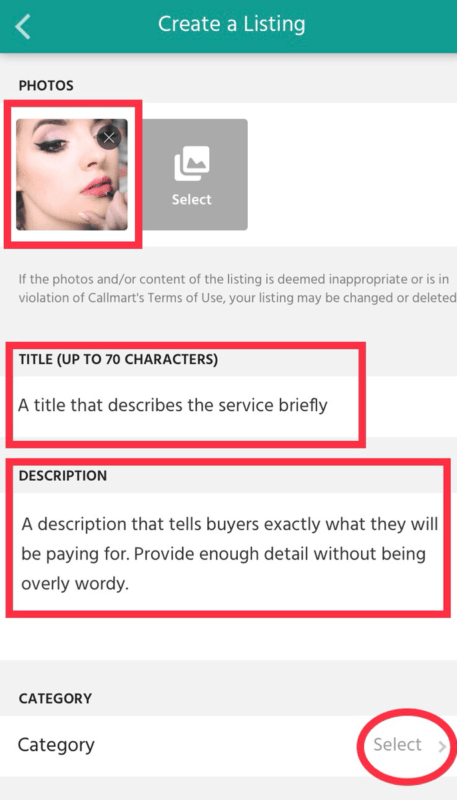 This is the most important step so pay close attention to the following points:
1. Create a brief title that closely reflects the type of service you're providing.
Good example: Beauty Consulting Service
Bad example: Let's talk about how to do your makeup
2. Create a description with enough detail for buyers to understand the content of the phone call you are offering.
Step 4
Once you've filled in the details, you'll be able to preview your listing to make sure everything looks perfect.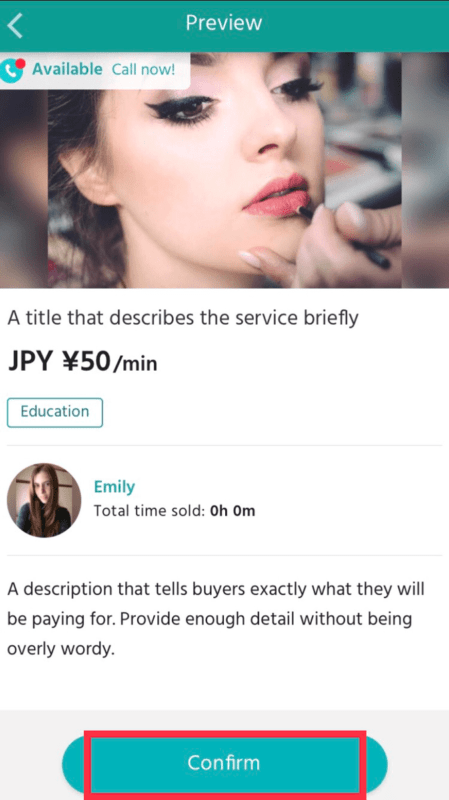 If you want to change something, tap the back arrow in the upper left-hand side of the screen.
Otherwise, tap the blue "Confirm" button in the bottom center of your phone's screen.
Step 5
Wait! You're not done yet. You'll need to share your listing on social media to make sure it's visible to buyers.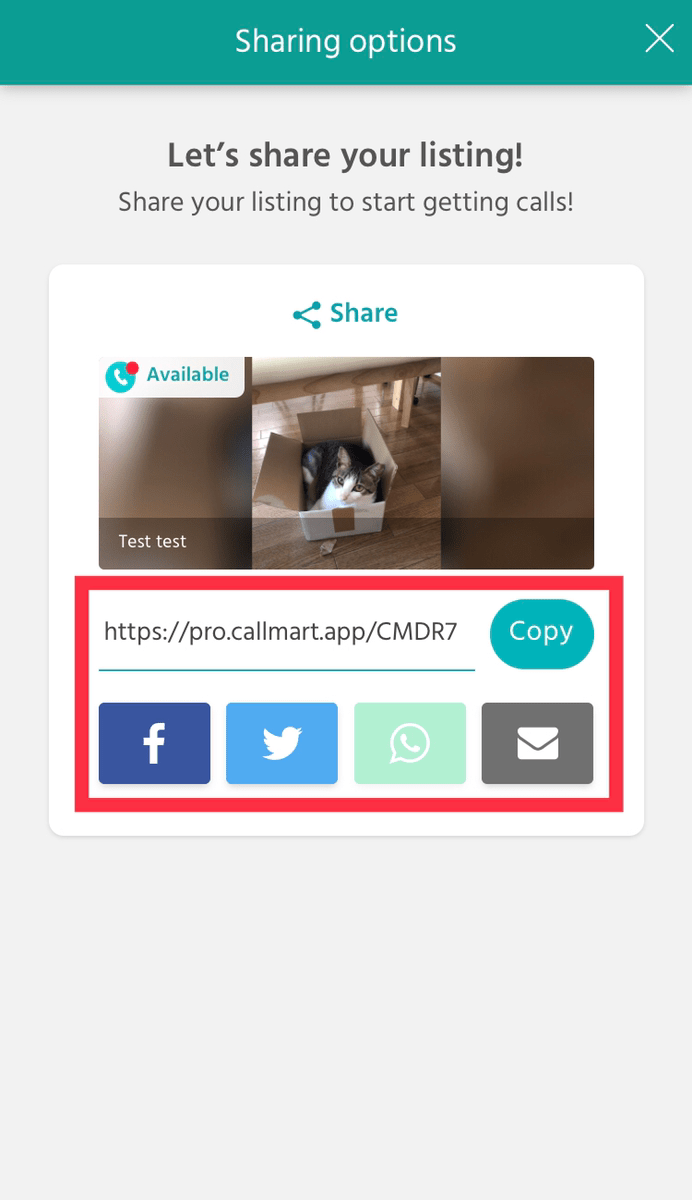 If you're ready for your listing to go live, tap the "Share" button of your preferred social media and share your listing with your followers or friends!
Step 6
Now you're all set! Your availability will automatically be set to "Available" when you create a new listing. If you aren't ready to receive phone calls, simply tap the slider button to change your status to "Unavailable".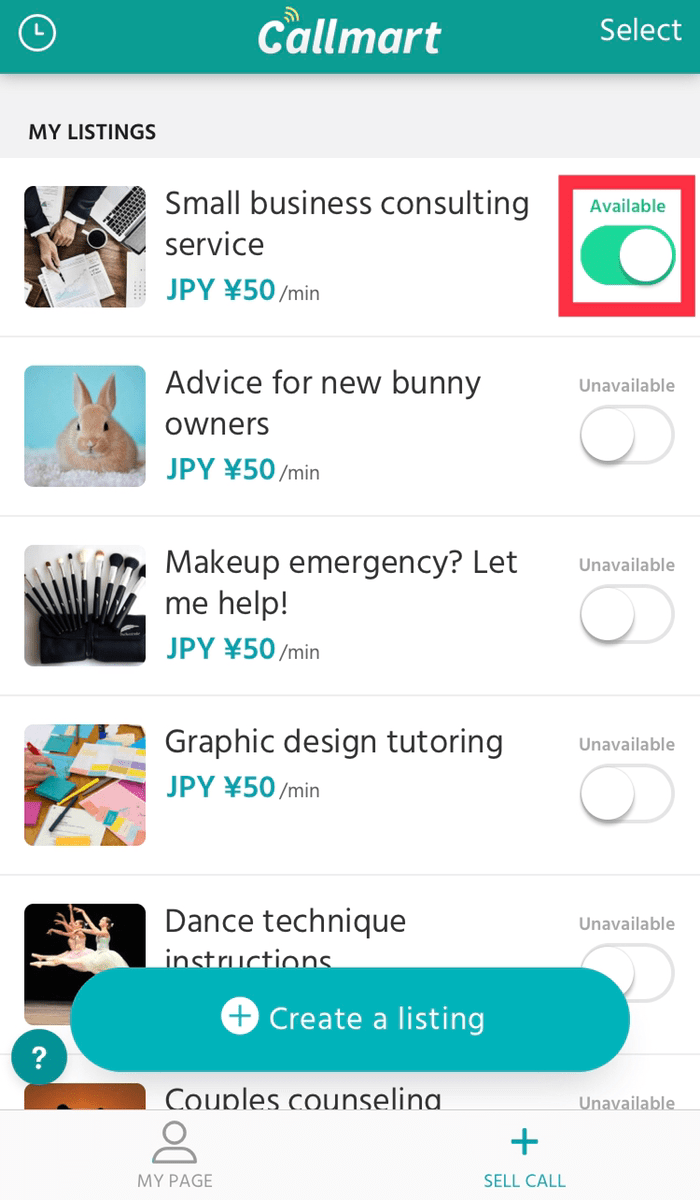 Remember to tap the slider again to change it to "Available" when you're ready to start earning money!
Go on to the next page to learn how to receive calls!
How to Use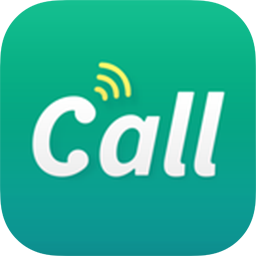 Free Download