A brand-new app to
earn money,
for YouTubers!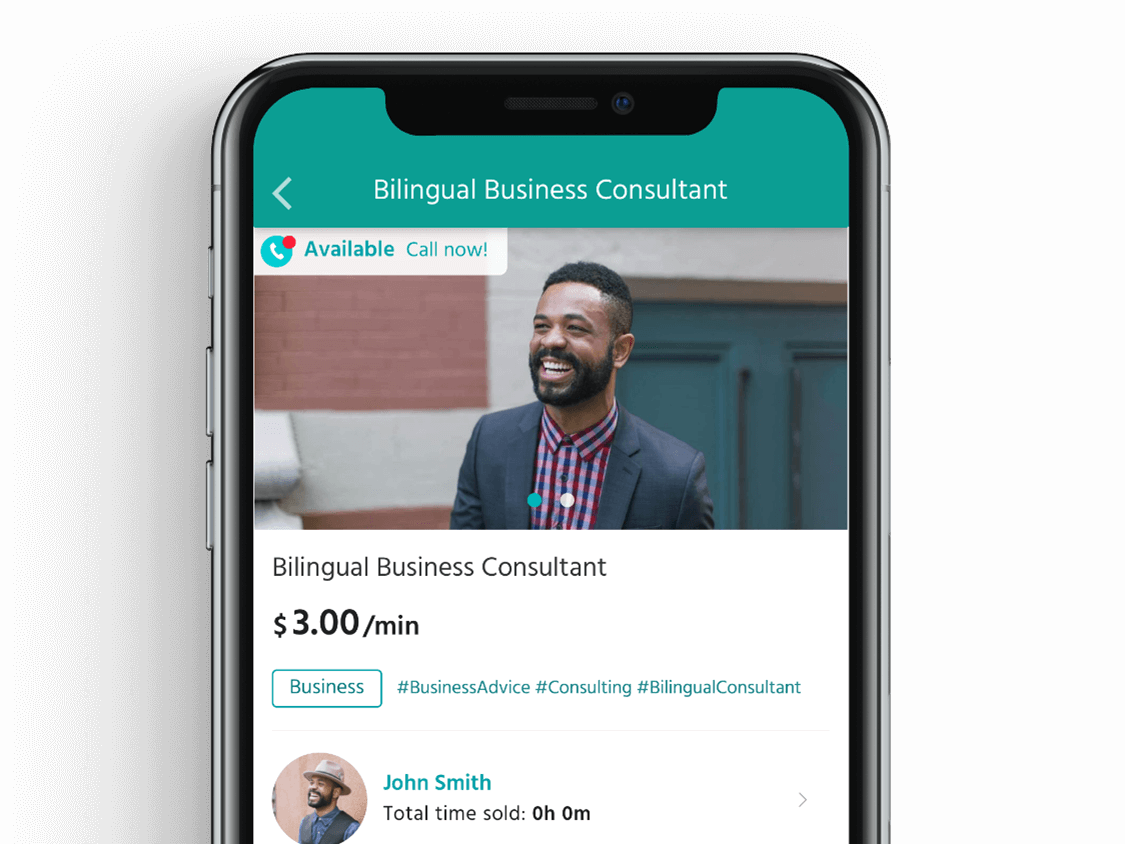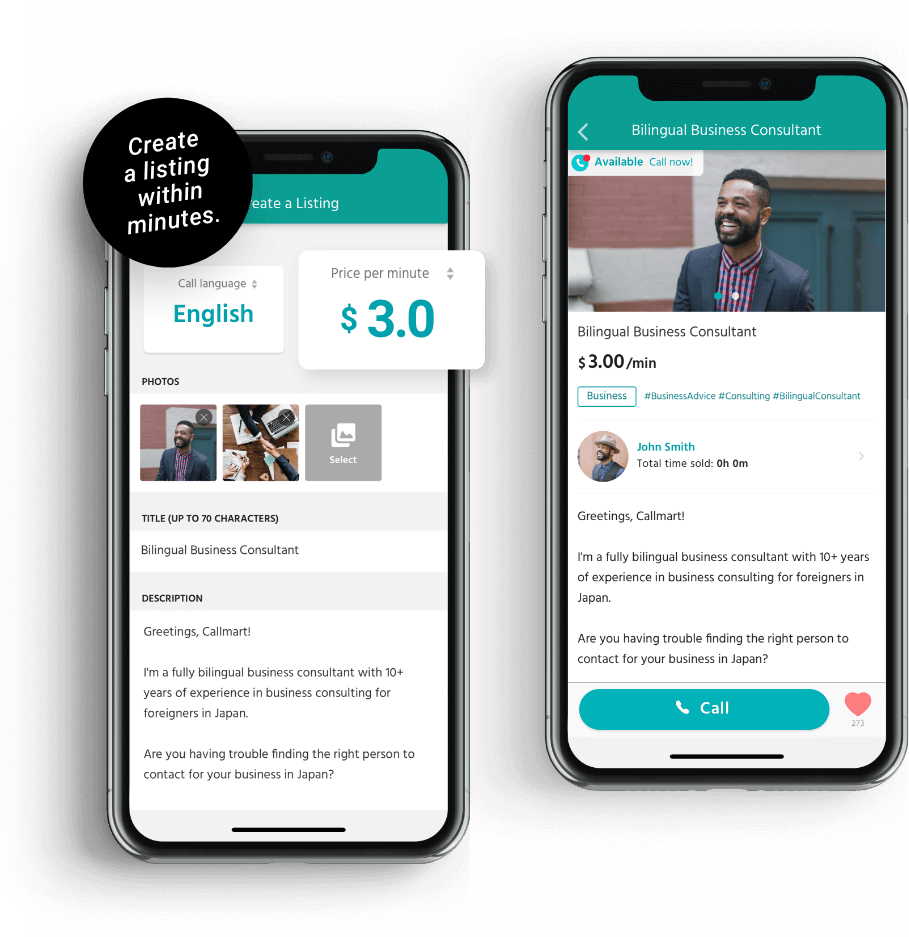 Problems for YouTubers:
The revenue system of YouTube has changed, so making money on YouTube isn't as stable or easy as it once was.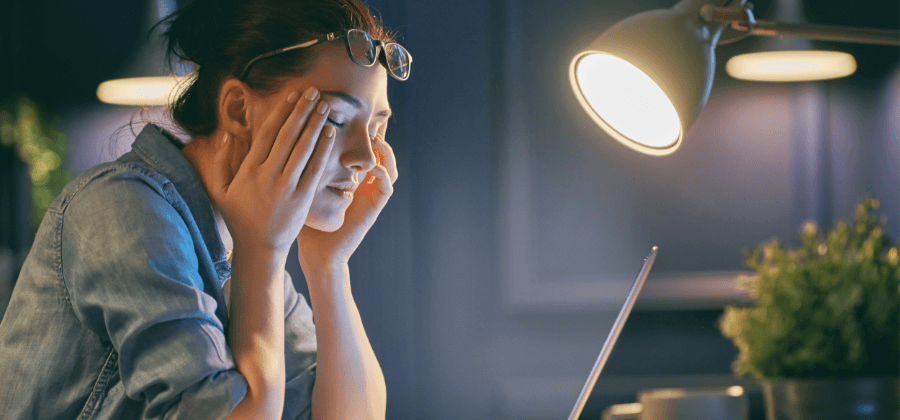 With high fees and intense competition for advertisements, it's much harder to make money online as a YouTuber nowadays.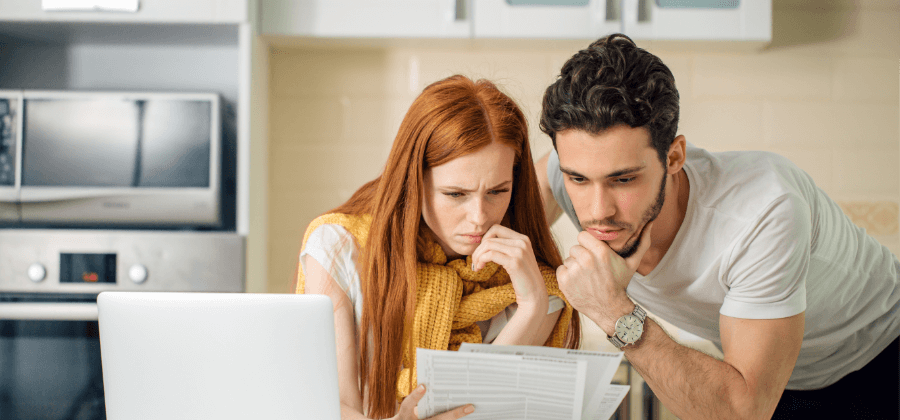 It's pretty difficult surviving and
thriving in the YouTube industry,
isn't it?
Luckily, people are finding
new ways to work at home and
earn money with YouTube
A majority of YouTubers seem to focus too much on how to monetize YouTube videos, so we won't be talking about that. Instead, we'll show you how to earn money from home by using a money app to create additional income streams as a YouTuber!
Introducing a brand-new app to
make money
in a convenient way
for YouTubers!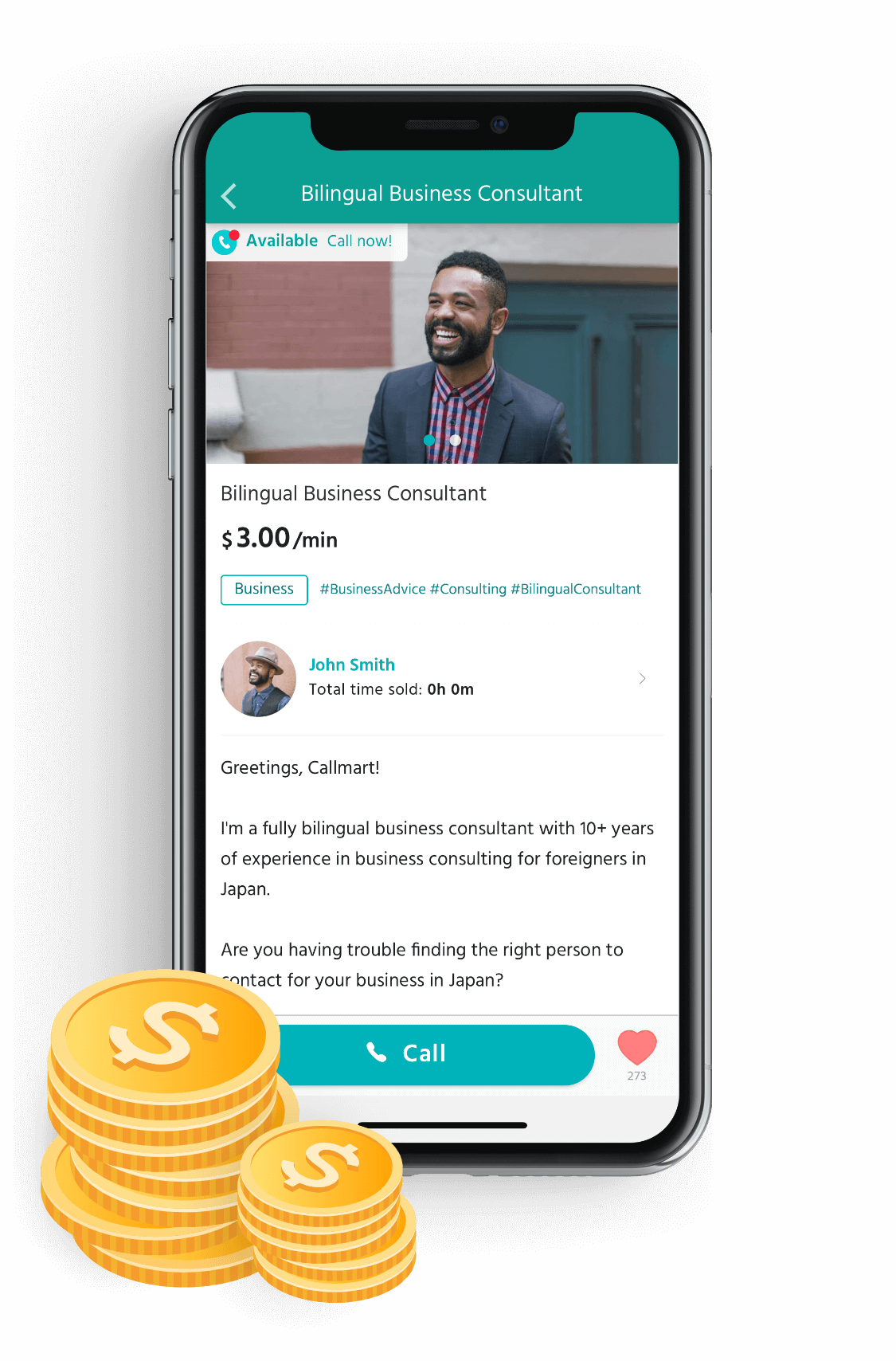 4 Features of
1

Get paid by your
subscribers!

Boost your YouTube income with Callmart by providing your subscribers with a way to communicate with you over the phone. It's the simplest app to get money by having conversations on the phone!

Callmart enables you to make easy money by selling your free time.
2

Simple to use,
easy to share!

Using Callmart is easy! Create a listing, set your fee per-minute, and distribute your listing's unique URL to your subscribers. It's an easy to way to monetize YouTube subscribers!

Earn money online whenever convenient for you - take calls whenever and wherever you want. Here's a tip: Increase your YouTube earnings by sharing your URL on every social media platform you're on!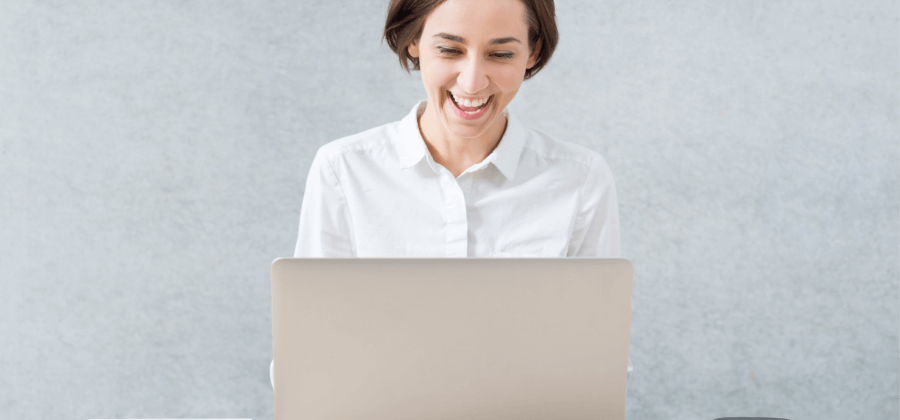 3

Get paid immediately
and automatically.

Payment is settled by credit card, so don't worry! The communication fee is automatically settled for every minute of talk time on Callmart.

You'll get paid immediately after you hang up.
4

Gain more subscribers!

Callmart is a great way to gain subscribers through word-of-mouth recommendations.

Use it to communicate with your loyal subscribers, so they can spread the word about your channel!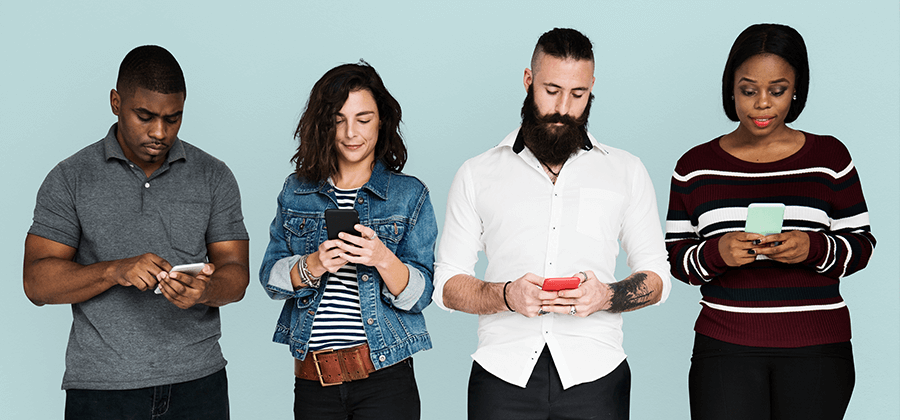 YouTuber x Subscriber
A day in the life of a YouTuber Callmart user:
Seller
YouTuber
Wants to use her YouTube presence to earn money at home
Buyer
Subscriber
Wants to have a 1:1 conversation with his favorite YouTuber
I'm looking for additional income sources - why not use my YouTube presence to make money?
Create a listing
Share on YouTube
I want to speak to/support my favorite YouTubers!
Speak to YouTubers at your own convenience
Take calls only when YOU want
Provide a service
Receive a service
Pay by debit/credit card
Manage earnings in-app
Transfer earnings to your bank account
Whenever I want to talk to/support my favorite YouTuber, this is the app I use.
I was able to increase my YouTube revenue, and gave my subscribers great experiences!