Freelance Jobs
Non-English Speakers
A Short Guide to get Freelance Jobs for Non-English Speakers (using Callmart)
If you happen to be a non-English speaker who is seeking ways to make money using your language skills, this article was written for you. By utilizing your language skills and free time, you can make money freelancing in a creative way.
Callmart is a free to download app that enables non-english speakers to make money freelancing by communicating with people from all around the world on your phone. All you need to get started is to create a listing and share it with the rest of the world!
Using Callmart is easy for any non-english speaker who is eager to make the best use of their free time by making money in an efficient and creative way freelancing.
SELLER
Non-English Speaker
Freelance Jobs
Non-English Speakers
A Short Guide to get Freelance Jobs for Non-English Speakers (using Callmart)
1,346 views
Want to learn what Callmart is like? Watch our short and simple video to see what you can expect from using the app!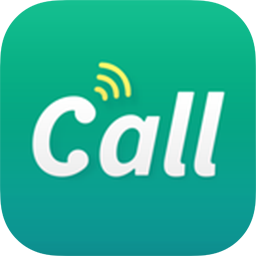 Free Download
Step 1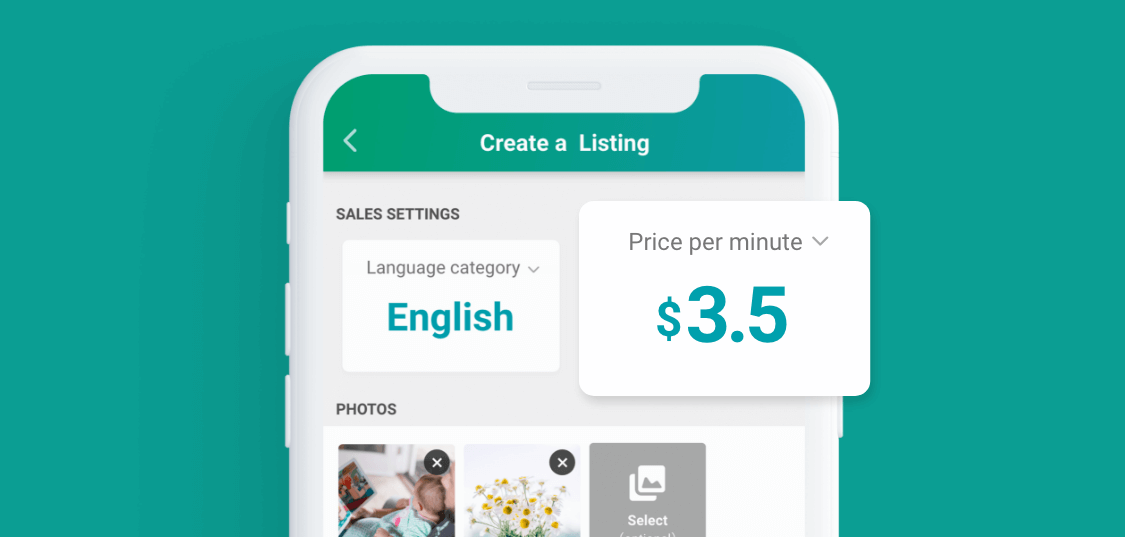 Freelance, for anyone.
Start your freelance job on Callmart by creating a listing. What you want to sell is up to you, so be flexible. If you don't have any ideas, perhaps you can start by helping other non-English speakers with language advice and tips!
While you're working on your title and description of your listing, keep it as short as possible without sacrificing the key points of your service - you can achieve this with the use of bullet points, for example. In addition, there is an abundance of sellers on Callmart, so increase the likelihood of a potential buyer clicking on your lising by choosing a photo that is clear and not pixelated.
Editing your listing and changing the price per minute can always be done whenever you please. If you already have a price per minute in mind, create your own price from the price pop-down menu - if not, simply pick from one of the pre-existing price suggestions!
Step 2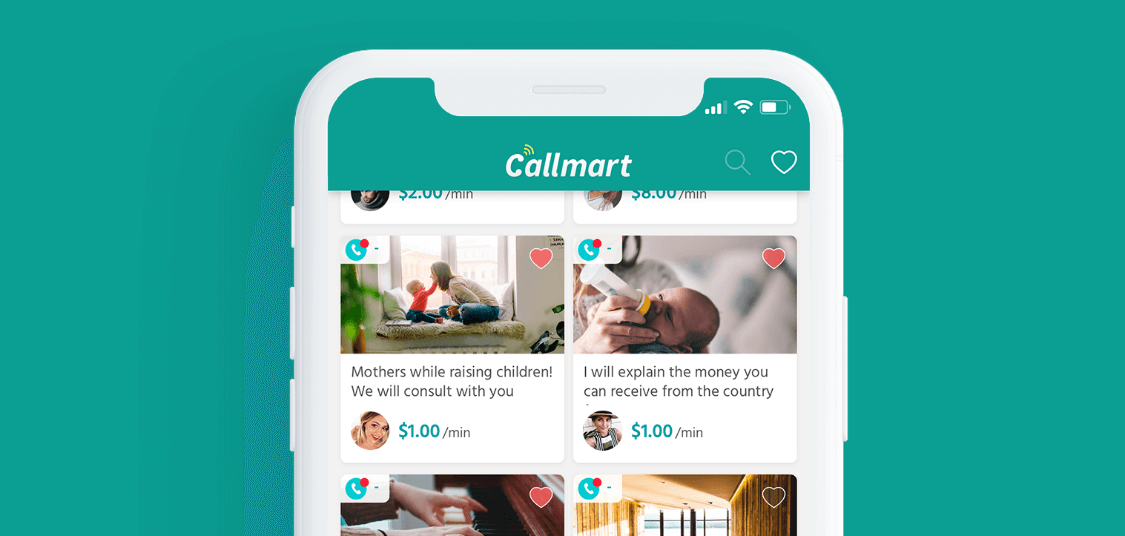 Value for Non-English Speakers
Non-English speakers can easily use Callmart's share feature to increase awareness for their listing. After listing creation, click 'share' - this will display a unique URL for your freelance listing. Post this URL on sites that you use a lot, like Facebook language groups and Twitter. Once you get used to using the app, this only takes a minute to do, so use it to get familiar with it and save yourself a bunch of time.
With Callmart, you no longer have to deal with geographical barriers - Callmart is available in 6 languages and transaction support for over 135 currencies, meaning that you can provide your services to anyone in the world, so long as they have our app downloaded!
Callmart takes care of all the nuisances with collecting and receiving payments. Each minute of a call on the app is automatically charged, which means that you get your money on the app instantly after a call has ended between you and your buyer.
Step 3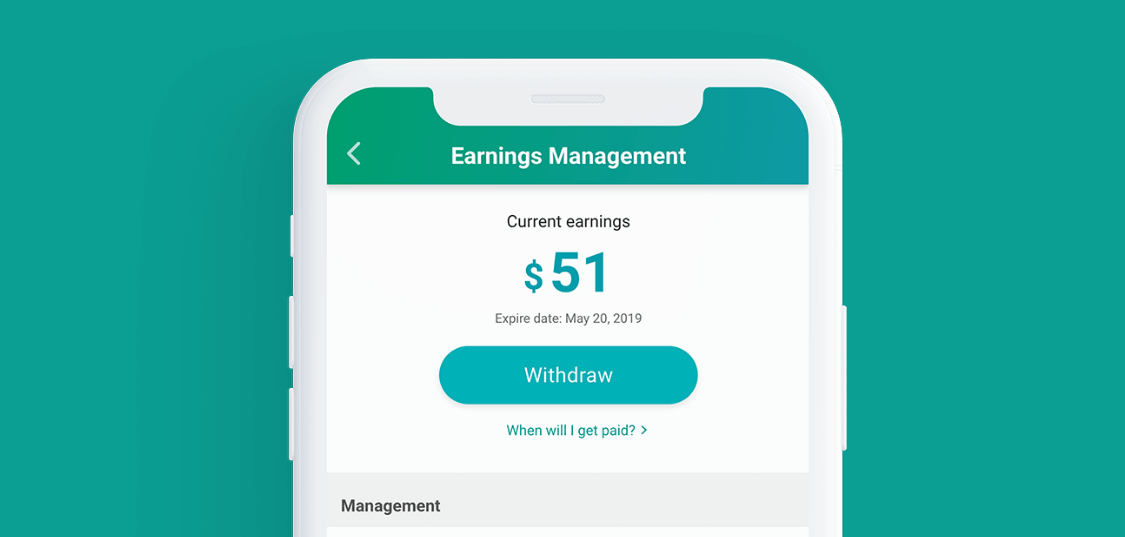 The Optimal Freelance Job
The app is the most creative freelance job to earn money on your own. Non-English Speakers can communicate with people from different backgrounds and countries by publishing their listing on the marketplace - a truly unique experience! Making your listing private, on the other hand, is useful if you want to limit your listing to people you know personally.
In order for us to continue the operations of this app and make constant improvements, there's a 3% service fee that we charge for each call on the app. There will also be a small fee charged by Stripe, the third-party online payment processing service that our app uses.
Callmart is extremely versatile and can be used for possible situation, regardless of an extremely busy schedule. A few minutes is all it takes to make money! Once you've earned some money on the app, request a payout to your designated bank account and you're all done.
Ready to begin?
Callmart is a global C2C marketplace app that connects non-english speakers with language student through charged phone communications.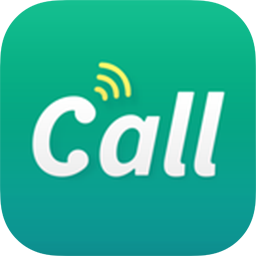 Free Download