The New Method to get Jobs at Home for New Moms (with the help of an app)
It's shameful to see that a good number of new moms today are still struggling with career progression due to gender inequality in the workplace. We sympathize with you; there's so much you can offer in terms of skills and experience for work, but you're not getting the pay you actually deserve. It's time to create your own path to success, and we'll be introducing a solution for you to make money with a job at home, free of any sort of prejudice.
Callmart is a free, useful and extremely user-friendly app that provides new moms with the tools to make money from home by using their smartphone.
By downloading the app, any type of new mom can create listings for services they want to provide from home by publishing it to the Callmart marketplace, or sharing it with anyone they wish!
The New Method to get Jobs at Home for New Moms (with the help of an app)
1,676 views
Want to learn what Callmart is like? Watch our short and simple video to see what you can expect from using the app!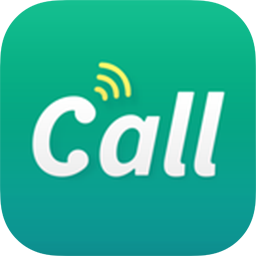 Free Download
Step 1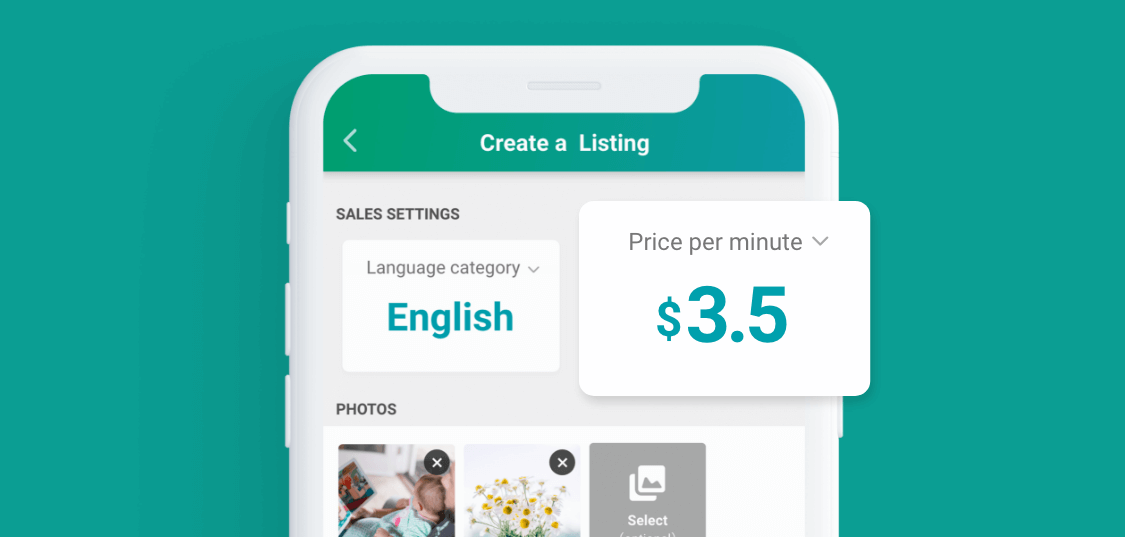 Stay home, use Callmart.
Begin by creating a Callmart listing. As for what you want to sell at home, that's completely up to you - for instance, it can be knowledge related to your occupation, or advice for new moms. Use your imagination. Treat your listing for what it is - a job at home!
Pick a good quality photo - it is often the determining factor for people browsing the marketplace to take a look at your listing. Additionally, when make your title and description short, but with enough information so that anyone can read it and understand your services in a minute or less. This will also boost the amount of calls you might receive!
Think of a reasonable price per minute for your listing, where the price would be something people would be willing to pay for. If you're unsure, you can use one of the suggested prices displayed on the price section of your listing creation page.
Step 2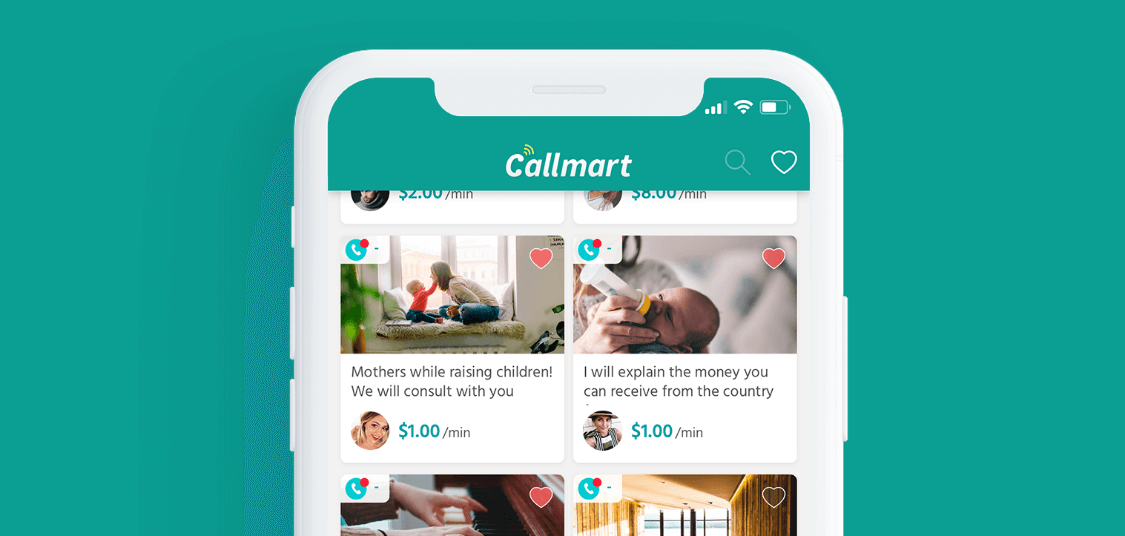 Benefits for New Moms
The best site for new moms to promote their listing is probably Facebook. Promoting your listing on Callmart can be done at home in less than a minute - use Callmart's share feature to get your listing's specific URL. Anyone that clicks on the URL will be directed to your individual listing's page, making it much easier for them to have access to your services from anywhere!
Our app is available in six languages - English, Japanese, Korean, German, Spanish and French. Due to the global-first approach we take, we also enable transactions for 135 currencies in the world, so that people from anywhere can have access to purchase your services!
Every single call on the app is automatically charged in one minute increments, meaning that you receive your money on the app as soon as a call ends between you and your buyer. All your past struggles with late payments are gone!
Step 3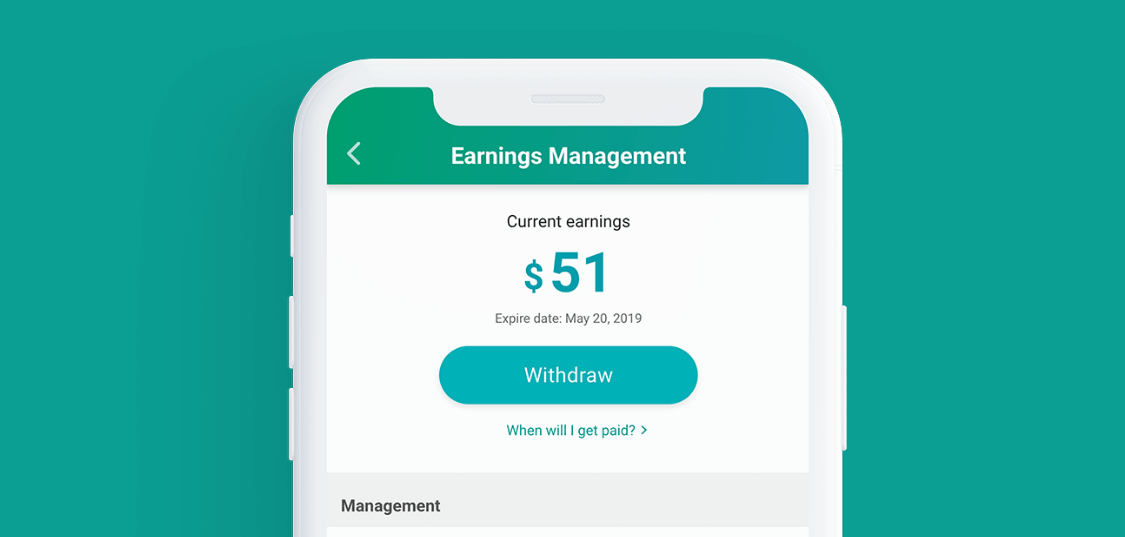 Your Ideal Job at Home.
The global market gives new moms a truly one-of-a-kind experience to earn money with a job at home created by themselves. You can also hide a listing from the marketplace by toggling your settings to private - that way, you can communicate with only the people you want to provide a service to.
A fee of 3% is all we charge in order to keep our services running and make improvements to Callmart. Stripe, Inc. is the online payment processing service that we use, and they charge a separate fee as well.
You can use the app anytime, anywhere! Whether at home, on the go, or on your break, you can start making money.
Ready to begin?
Callmart is a global C2C marketplace app that connects new moms with anyone through charged phone communications.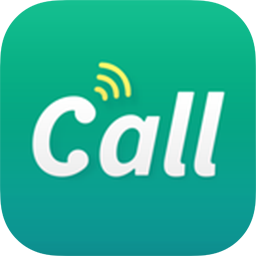 Free Download