Source: http://time.com/4349086/pewdiepie/
This review of the official PewDiePie merch will take you on a tour of fan favorite products including apparel like our favorite hoodie and t-shirt as well as the Tsuki collaboration_.
Pewdiepie is a name synonymous with success in terms of YouTube. Topping 94 million YouTube subscribers, he is one of the few who has reached the level of mega fame on the website, and there's a lot that aspiring YouTubers could learn from him (check out our bonus section at the end of this article to see what we mean).
In this article, we're going to review some of the official merchandise Felix (AKA PewDiePie) has released during his ascent into YouTube fame, including a ranking of our favorite items with all categories from hoodies to that famous gaming chair. We'll also let you know where is best to buy from whether that be the official store, Amazon, or auction sites.
Felix is definitely a YouTuber with a large selection of products to choose from, so we'll do our best to bring you the fan favorites in today's ranking.
How to use this guide...
You can use this guide to inform your own purchases or as a gift guide to find the perfect product for that PewDiePie fan in your life.
If you happen to be a YouTuber, read to the end for our bonus section if you're considering releasing your own line of merch. We'll draw inspiration from PewDiePie's wild success to bring you the top-recommended tips for YouTuber merchandise production.
PewDiePie Official Merch Ranking and Review—Plus Tips to Launch Your Own Products :
1. Apparel: Our Favorite Hoodie & T-Shirt!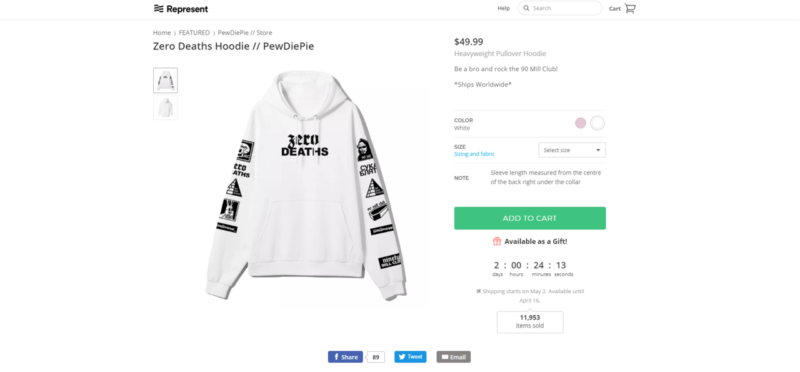 "Be a bro and rock the 90 Mill Club!"
One of the newer releases, we have a lot of love for the classic white "Zero deaths" hoodie. The reason it tops out as our favorite from the handful of PewDiePie hoodies on the market is that it draws on that old-school meme power. Zero deaths became associated with Felix back in 2016 when he did a playthrough of Dark Souls III, claiming 'zero deaths' in the gameplay; however, he didn't make good on that claim and definitely suffered a few deadly blows in the game. Zero deaths quickly became a catchphrase for Felix, launching it into ripe meme territory among his fandom.
We love this hoodie's sense of nostalgia and at only US $49.00 it's a reasonable price for an official heavy-weight hoodie. We recommend purchasing from Represent, an official merch site for many influencers, you'll find the best price and good stock availability.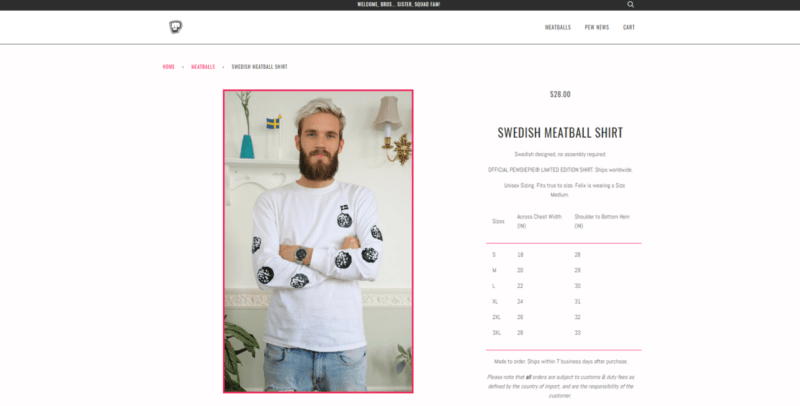 The Swedish Meatball Shirt
This one is pretty self-explanatory. Felix, being from Sweden, has capitalized on those famous Swedish meatballs we all love to bring us a mouth-watering, long sleeve shirt in monochromatic meatball design. We love this shirt for so many reasons. First, the design is simple enough that you could wear it in a variety of ways—we like the idea of layering with a plaid button-down shirt over top.
Also, this shirt will probably only be recognizable to other Felix fans, so we love that 'insider's only' aspect to the design, giving it a secretive touch.
This is a great gift idea for a PewDiePie fan if you're not confident you know their personal style, since it's simple enough to suit a variety of fashion tastes. Also, who doesn't love Swedish meatballs?
This shirt is best purchased from the official PewDiePie merch store, shoppewdiepie.com, since you know you'll be getting the real deal. US $28.00 isn't too bad for this limited edition shirt, but note that shipping isn't included in the price.
If you're hungry for more, check out this video where Felix cooks up some homemade Swedish meatballs while sporting this very shirt.

2. Gadgets: Zero Deaths Gaming Headset!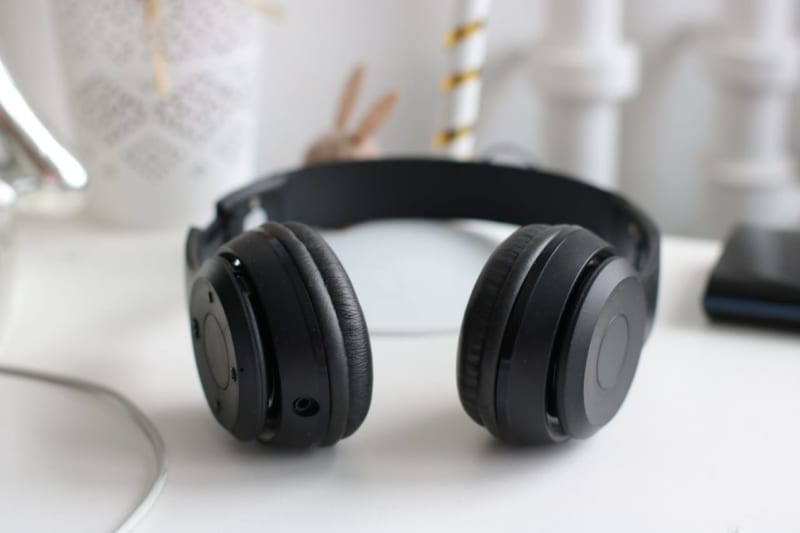 The Headset for PewDiePie Bros (and Sisters)
How could we make a PewDiePie merch ranking and not include this fun little gadget?
This is the Razer Kraken Pro V2 in the PewDiePie neon red edition. Now, this headset is actually produced by Razer, a leading hardware brand for gamers, you'll recognize Razer by their now globally known triple-headed snake trademark. But Felix collaborated with the brand to bring fans a personally designed pair of these headphones complete with a bro fist logo in place of the snake. The bro fist gesture is how Felix classically ends his videos.
These headphones aren't very weighty, trading bulky materials for lightweight bauxite aluminium, but they pack a heavy punch in the sound category boasting 50 mm audio drivers. The headset offers superb noise cancellation, so you can become fully immersed in gameplay. The soft, enclosed ear cup design ensures comfort even for long gaming sessions.
The best part for fans of Felix? The neon red PewDiePie customized design! These are a must-have for PewDiePie subscribers who are also active in the gaming community. They're a bit more pricey and difficult to find, however. These days you'll need to visit auction sites, like eBay, to find the PewDiePie version of the headset, so prices will vary—but note that the original selling price for these babies is US $79.99.
If you can get your hand on a pair, then treasure them!
3. Collabs: The Tsuki Brand!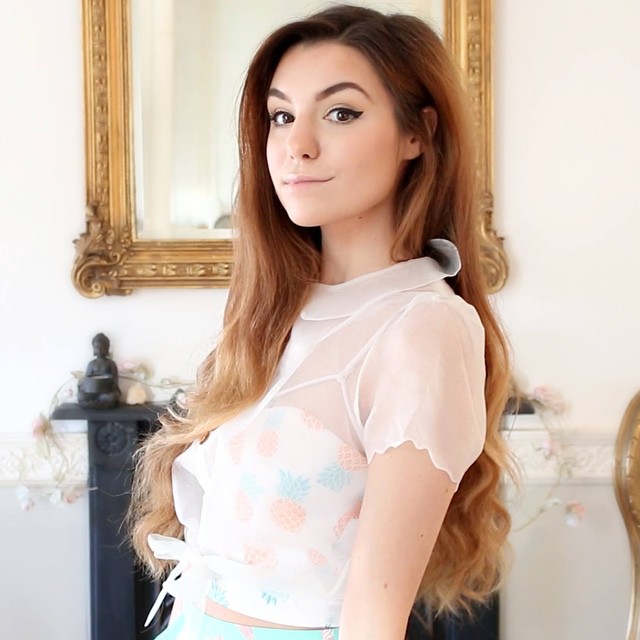 Tsuki, Brazen Meets Bashful
Fans of Felix are most likely also familiar with his (now fiancé) Marzia Bisognin. Her soft, feminine vibe stands in stark contrast to Felix's brazen personality. In the case of their apparel collaboration, Tsuki, we get the best of both worlds. The brand is full of dusty pastels and subtle graphic design, but with an undeniably quirky undertone reminiscent of the cute dynamic we see between the two lovebirds.
The "Why Are You Sad Cropped Overalls" are our top pick from the Tsuki lineup because they take all the quintessential parts of the Tsuki brand and deliver them in an adorable pair of fleece overalls. The sad face embroidered on the front of the all-black overalls takes the simple design in a new direction. This paired with the shoulder straps printed with a monochromatic crescent moon pattern just gives that special little touch unique to Tsuki. Every item is simple but with a quirky touch here and there, and we love that!
These would be another great gift option since black is universally flattering. What's even better is they're unisex so these overalls really would delight anyone!
Purchase a pair of the overalls from the official Tsuki site for a cool US $100.00. Note that you may need to be patient because these are a popular item which means they're frequently out of stock!
4. Office: The Pewdiepie Clutch Chair!

The Throttle Series, PewDiePie Edition
This chair, labeled a "gaming throne" by Clutch Chairz, is the ultimate PewDiePie merch. It has everything—from a design unique to Felix to the practicality of something you'll love to use every day. This throne for gamers is marked with an unmissable bro fist smack dab in the center of the chair's backrest. The neon red which has come to be Felix's signature color gives the chair an energy and sense of movement. We rank this chair as the ultimate item to own personally or gift to a very special someone if you're in the PewDiePie fandom.
And this chair isn't just for show, check out the specs below to see how this chair will keep you comfortable whether you're casually gaming or doing hours-long speedruns.
The base is seriously heavy-duty forged aluminium, made to support over 2000 lbs
Clutch Chairz has designed 4D armrests for the Throttle chair, meaning they adjust in four directions
The backrest adjusts from 85-135 degrees
This chair will cost you a pretty penny at US $469.99, but Clutch Chairz is producing some seriously quality products worthy of a higher price tag. Purchase from the official Clutch Chairz site, and you may be lucky enough to catch a discount.
5. Bonus: Merch Tips for Small to Mid-Size YouTubers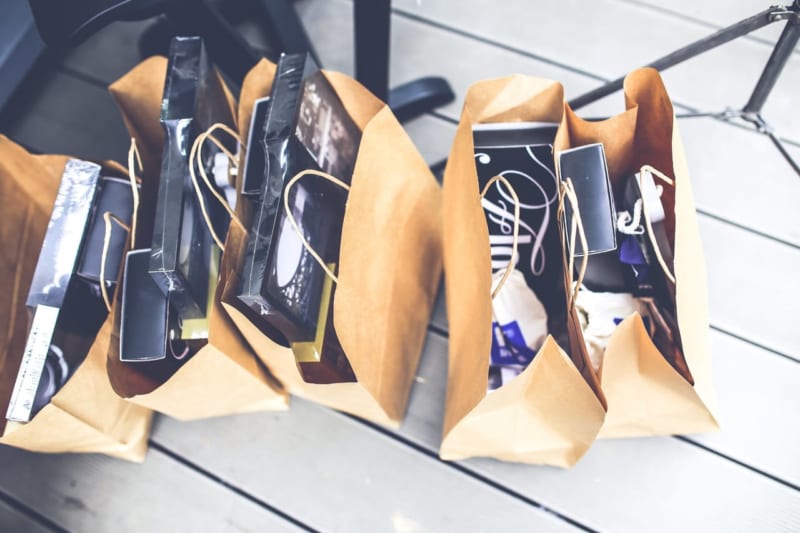 Even small YouTube channels can benefit from producing a line of merch, and guess what? You don't need to work with famous brands and pay huge upfront costs to turn a profit. In fact, if you're a small to mid-size YouTuber, we recommend keeping upfront costs to a minimum, and there's a few different ways you can do that.
Below we'll explain three top-rated merchandise production ideas for YouTubers who have a loyal following but haven't yet achieved YouTube fame on the level of someone like PewDiePie.
Apparel with Represent
Represent is a premium service designed with influencers in mind. They've even produced merch for PewDiePie—so you can feel confident doing business with this apparel company!
To make merch with Represent, there are no upfront fees, so it's a pretty great option if your YouTube budget is small. You can customize a variety of apparel products on the website, including t-shirts, hoodies, and tank tops.
Note that Represent can be picky about who sells on the site, so they'll take into consideration your following on social media and selling experience. If you are approved for an account, you'll have access to their Designer Tool so you can create merch seamlessly on the site! All the products on Represent are produced with high-quality screen printing or digital printing, so you can rest assured your viewers will be buying products with quality in mind.
If your account is not approved to sell on Represent, see our two below options that will suit a YouTuber with any size following.
Make Your Own E-Products
Digital merchandise, or E-products, are kind of a big deal in the influencer community. With everything going digital these days, it's not wonder that merchandise is following suit. E-products are intangible products such as photographs, newsletters or E-books, and YouTubers love them because there's usually zero upfront costs. You just need to spare some time and throw in a dash of creativity to make your first E-product.
Note that photographs and E-books are some of the best-selling digital products online, so we recommend starting there if you're unsure of where to begin. For example, if you're a cooking YouTuber, release a small e-booklet of exclusive recipes, or beauty YouTubers can release photos of certain makeup looks along with instructions for replicating the look. We recommend releasing products when your channel reaches certain milestones such as a subscriber count goal.
There are an assortment of online services you can use to produce E-products. For E-books, a simple PDF booklet will look great and most users already are familiar with the PDF format. To release other forms of digital media, see our final recommendation below because the site will make your life a whole lot easier.
Rewards-Based Merch with Patreon
If you haven't heard of Patreon and you're a content creator, it's high time you learn about this amazing resource for monetizing your YouTube channel. Patreon calls their service a 'membership business' where your biggest fans can pay to become your 'patrons' and receive special rewards depending on their monthly contribution to fund your content creation.
What we love about Patreon is that you have autonomy to decide how you reward your patrons. Many YouTubers will release special videos just for high-paying patrons, or allow other patrons to view new videos earlier than ordinary viewers. You can also use Patreon to release E-products, as mentioned above, for example a monthly newsletter is a great way to reward any patron! Cosplayers and beauty or fashion YouTubers will frequently release photo sets to patrons exclusively. Even more simple, some YouTubers shoutout their patrons in their video introductions or descriptions—just choose rewards that best suit your subscriber niche!








6. In summary...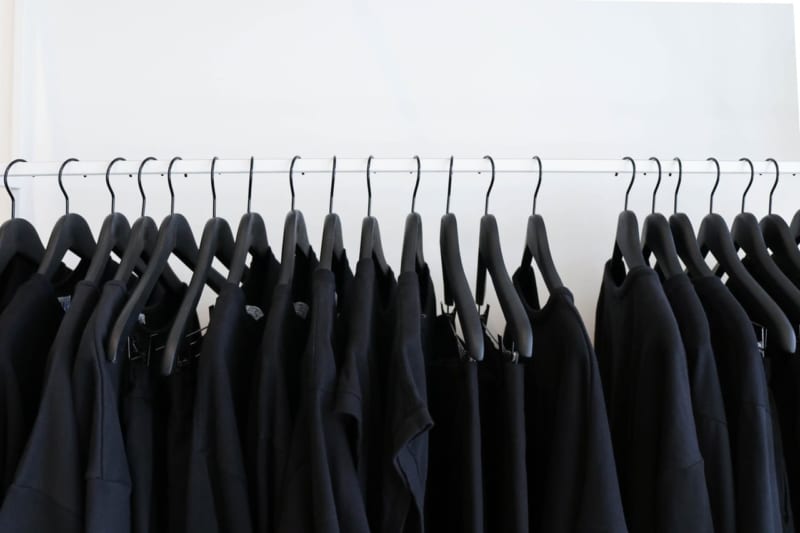 We hope this ranking helped you discover a new must-have item from the wide range of PewDiePie merch on the market.
If you're a YouTuber, take advantage of the tips in the bonus section and use them to make your own range of products! These days, YouTubers are earning money from a variety of sources, so it's important to keep your earning options open. With the tips we presented, you can start making merch with no upfront costs, so any size channel can produce some merch options for viewers.
If you want to read more about how to earn money as a YouTuber, check out the articles below.