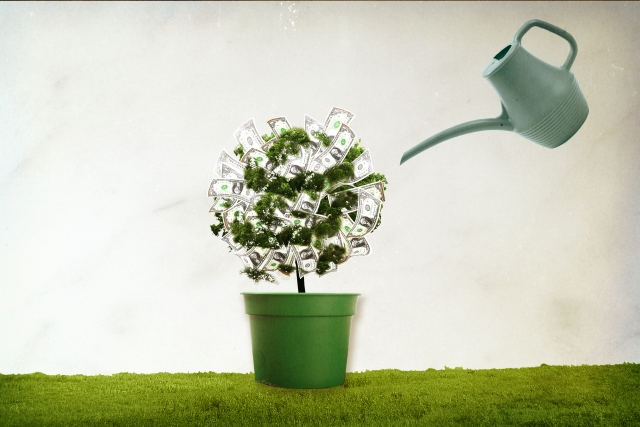 Long gone are the days where the Internet was simply used as a search engine - today's world has drastically changed to the point where you can make a living online, thanks to developments in technology and the ongoing creation of innovative apps. The vast array of choices to earn money online that the average consumer has today is substantial, but also an indication that the industry is becoming ever so competitive.

This article will discuss the current online landscape to make money by identifying lucrative opportunities, the factors to take into account when making money online, and finally the common pitfalls to avoid in order to earn money online the real way.
---
Earn money online without investment
Interestingly enough, a common concern that a majority of people have when searching for ways to make money online is the investment required to make a living online. The abundance of money making apps and websites have offered consumers a low barrier to entry to make money online, with many services offering options that don't require financial investments. There are thousands of different ways to make money online, but we'll just narrow it down to a few that we believe are most relevant in 2019.

The topic of earning money online is not a new one; since the advent of the internet, millions of online money making opportunities have risen - however, only in the past decade has the world seen a significant increase in these opportunities, mainly through the form of apps. Smartphone applications are the catalysts to the digital economy, an economy that will most likely see no decline for the next century.

So, what's the best way to make money online? Listed below are some very financially lucrative ways, in no particular order.
Gaming

The eSports industry has seen a meteoric rise in popularity and this figure is strongly backed up by an ever growing number of fans (thanks to streaming giants like Twitch) and a hefty amount of investments poured into the industry in the past 5 years. Making a living off gaming doesn't necessarily mean that you have to actually play and be a professional gamer yourself - you can technically open your own channel on any streaming website without having to actually play a game and instead, you can build fans through audience interaction from your room.

Keep in mind that although eSports is an incredibly high earning industry and is expected to eclipse even real sports within the next decade, it is very competitive and building a career in this industry is extremely difficult due to the competitiveness and saturation of gamers and content creators.
Apps
According to Statisa, an online statistics and market research portal, an average of 6,140 Apps on the Google Play Store were released every day of the first quarter of 2018. Of course, we're only going to be recommending apps that are optimized for users to make money online. Now, many of these money making apps are designed for different purposes: for example, Mercari is a marketplace whereby consumers can exchange for second hand goods, or goods lying at home that would have otherwise collected dust. On the other hand, marketplaces like Amazon offer solutions for even businesses to sell their products directly to consumers, and vice versa. But what about if you're a business consultant, or your job requires you to be at the office in order to make money? This is where Callmart comes in - any person, whether you're an industry specialist or a high school student, can make money by having a conversation on the phone, all charged by the minute and receive earnings immediately after a call has ended. You now have a convenient and hassle-free way of charging your clients while you're away from the office!

・Mercari
Mercari is a C2C online marketplace that was founded in 2013, and within just a span of 5 years, has become Japan's first tech unicorn, amassing over 100 million downloads worldwide at the time of this writing. If you have old clothes, or perhaps a scarf you received from your grandma that you never wore, Mercari is the marketplace for you to make money. Simply create a listing for your item, and boom - a buyer will reach out to you and if interested enough, make the payment online.
・Amazon
Everyone knows Amazon by now and it's easy to see why - the marketplace this tech giant offers to consumers is almost unbeatable. The great thing about Amazon is that you can pretty much sell anything, and also a very attractive website for businesses to sell their products to consumers.
・Callmart

Released on December 2018, Callmart is the communication marketplace for users to interact with each other worldwide and offer their knowledge and time through phone calls. The possibilities are endless with Callmart, and sellers can really be as creative as they want to on the marketplace (albeit they abide by the Terms of Use). Think about this: with all the free time you have during work or at home, Callmart enables you to talk to interested buyers all around the world, and earn you money by simply offering your knowledge over the phone, whenever and wherever you want. In addition, Callmart only charges a 3% service fee for every phone call - all going towards improving the application and working on features that users want. You can now earn money online even as a student, at home, at the office - basically, anywhere.
---
Payment platforms for best ways to earn money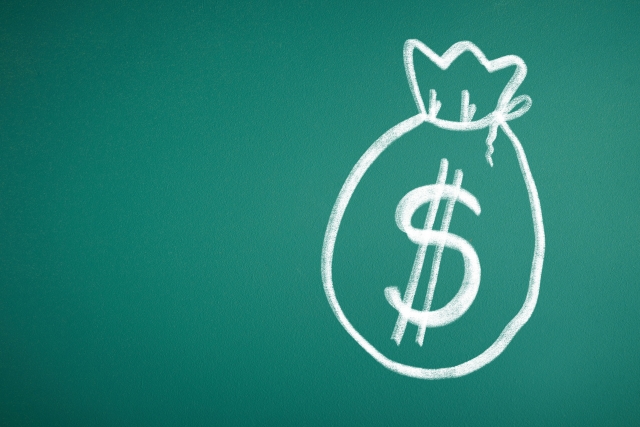 Opportunities to make money online maybe very abundant, but in order to cash out your hard-earned money, a trusted and secured payment processing provider is extremely crucial. Let's talk about one of the most popular online payment processing services - Paypal. Since the inception of online marketplaces such as eBay, PayPal has quickly become a household name synonymous with making and receiving online payments. While you might be familiar with PayPal, similar services have seen success, such as in the case of Stripe, Inc.

Apps that have Stripe integrated into their payment processing procedures allows for users to seamlessly send and receive money instantly. Well known examples of apps that use Stripe are Lyft, OpenTable and Shopify. Stripe has become popular among users due to them charging less fees (in particular, for international transactions) in comparison to PayPal. If you're already accustomed to using PayPal, we highly recommend you give Stripe a try as well.
---
Distinguishing between real way and fake way: Pitfalls to avoid

Now, there are several "scams" and "get rich" schemes that are out there and surprisingly, have fooled many people. We're here to provide you information on what to avoid and the several red flags that should indicate whether or not the opportunity is genuine. Firstly, there are "pay to take a survey" scams whereby you're promised a nice amount of money to simply participate in a survey. However, this is perhaps the most inefficient uses of time, with an average of only $2-$3 per hour of taking a survey. To be honest, there are much more meaningful opportunities out there where you can make much more than $2-$3 an hour.
---
Final Notes
It's important to keep in mind the many possible ways to earn money online, and how best to capitalize on opportunities that are a perfect fit to your situation. Make sure to gauge each and every single option online and keep yourself up to date with the newest advancements and applications in order to stay ahead of the pack. Earning money online as a student might have been limited to holding tutoring classes on campus, or doing homework for a classmate. Callmart breaks all geographical barriers between users and provides everyone, regardless of status or occupation, a platform to share their knowledge with people across the globe for a price per minute. How much more convenient can it get than that? Make sure to check out the app by downloading it here. The communication marketplace is waiting for you!
Did you enjoy reading this article? See related articles below.