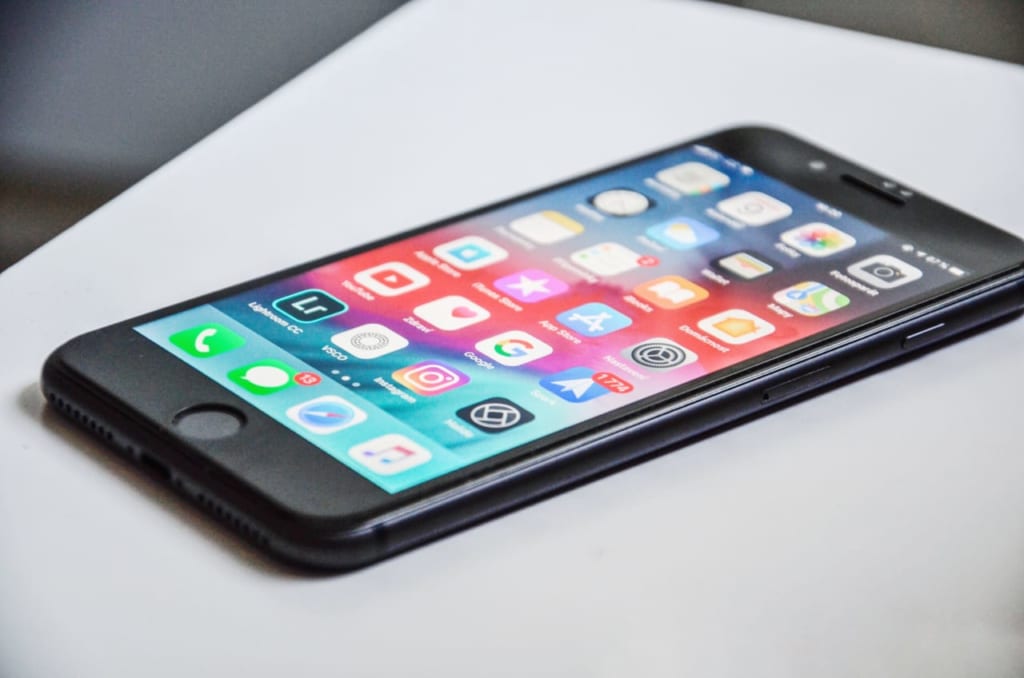 This is a question we often hear: "What are the best apps for YouTubers?". YouTubers want to know which apps they should have at the ready to make their channels more successful and easier to manage.
There are a surprising number of apps to choose from that are targeted towards YouTubers and influencers. Since saving money is always a good thing, we have chosen only the best free apps to introduce to you today!
In this article, we will describe the best video editing and analytics apps alongside other must-have apps for YouTubers. These are the tools of the trade for content creators.
---
The all-around must-have app: YouTube Studio | iOS & Android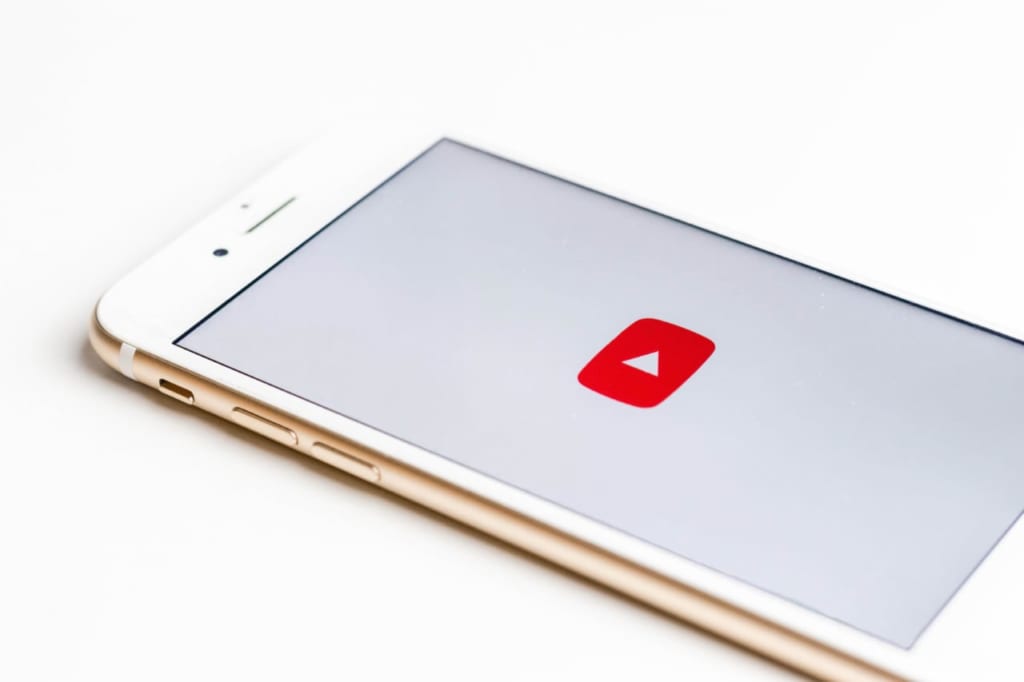 YouTube developed the YouTube Studio as a solution for YouTubers, giving them the basic functions of the platform at their fingertips in app form.
You basically must download this app if you're aiming to organize your channel and make adjustments on-the-go. It's a definite must-have app in our opinion! The YouTube Studio simplifies the process of editing and uploading videos so that you can handle everything without needing to go to a desktop.
What can it do...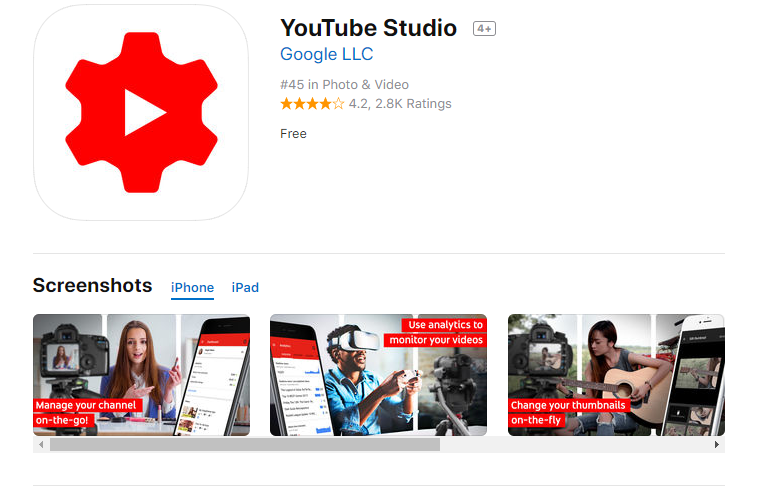 The app is free to download and use, and it's great if you're trying to balance work and play. You can make small adjustments to videos, such as editing thumbnails, right from your phone! There's also the option to moderate and respond to comments. This is important if you want to stay engaged with your audience throughout the day after uploading a video.
Finally, you can view your channel and video analytics with the YouTube Studio to keep track of how your content is performing on the platform. Use this information to determine the popularity of videos and to give users more of what they want to see!
In summary...
The YouTube Studio app lets you:
Reply to and moderate comments on your videos
Make changes to individual videos or make across-the-board changes to a selection of videos
View updates and notifications from YouTube
Adjust your channel settings
Check the performance of your videos or channel with analytics
---
The classic way to edit videos on iPhone: iMovie | iOS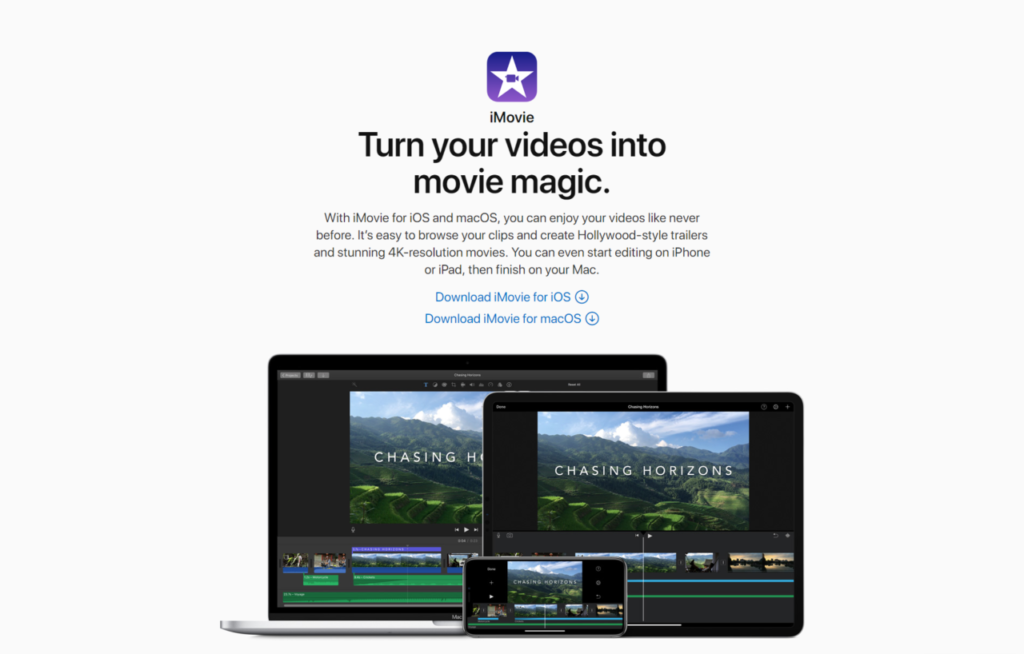 This app is the king of content creation if you're an iPhone or iPad user. You basically need to have this app on your dashboard if you're a YouTuber and iOS user. Why is downloading iMovie a must? Let's take a look at a few of its dazzling features below.
The Apple-designed themes
There is a variety of themes to choose from which come complete with complementary transitions and titles. The app can automate the editing process by adding these features into your raw footage while you edit.
The audio options
The app allows you to overlay music with your footage. The music can be sourced from your iTunes or GarageBand apps (two other free-to-download iOS apps) or you can use the corresponding theme music.
The ease of use
This app makes editing a breeze. Where you may have spent hours hunched over a PC, you can click and swipe your finger for a matter of minutes and create something beautiful. The app is intuitive to use with several great options for editing to cut extra footage and transition smoothly between clips.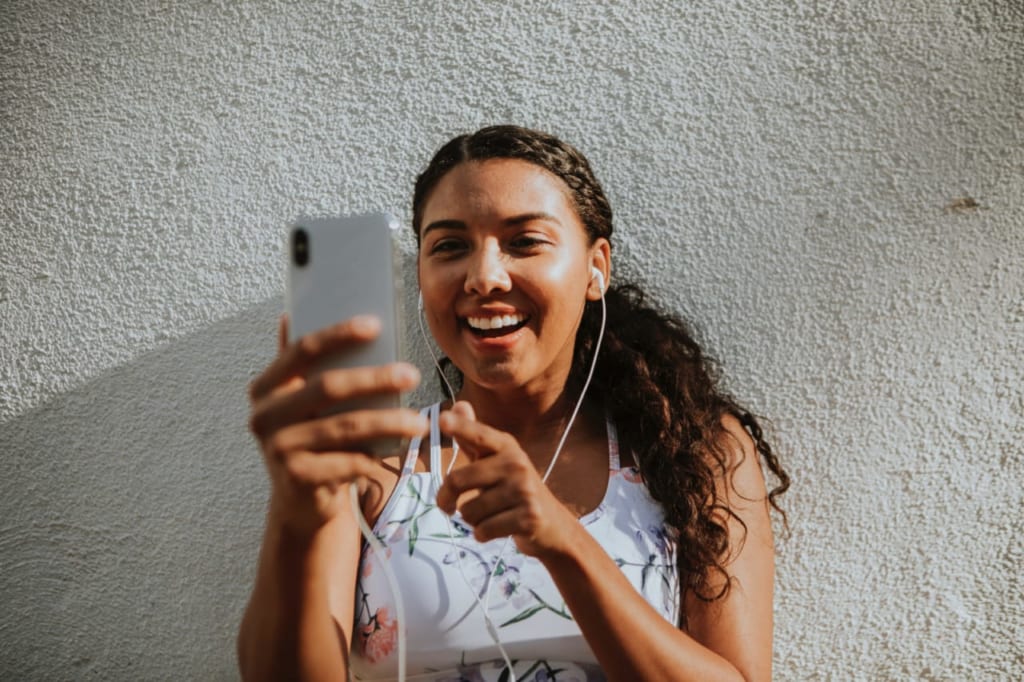 Simple is best...
According to PCMag, "iMovie's interface only shows you the tools you need at the moment and doesn't clutter the screen with all available tools," which is in line with Apple's overall affinity for simplicity. That's what makes this app good for video editing whether you're a beginner or a pro. Beginners can understand the app intuitively, while advanced users can edit videos efficiently in little to no time at all.
---
The best app for speedy video editing: Quik | iOS & Android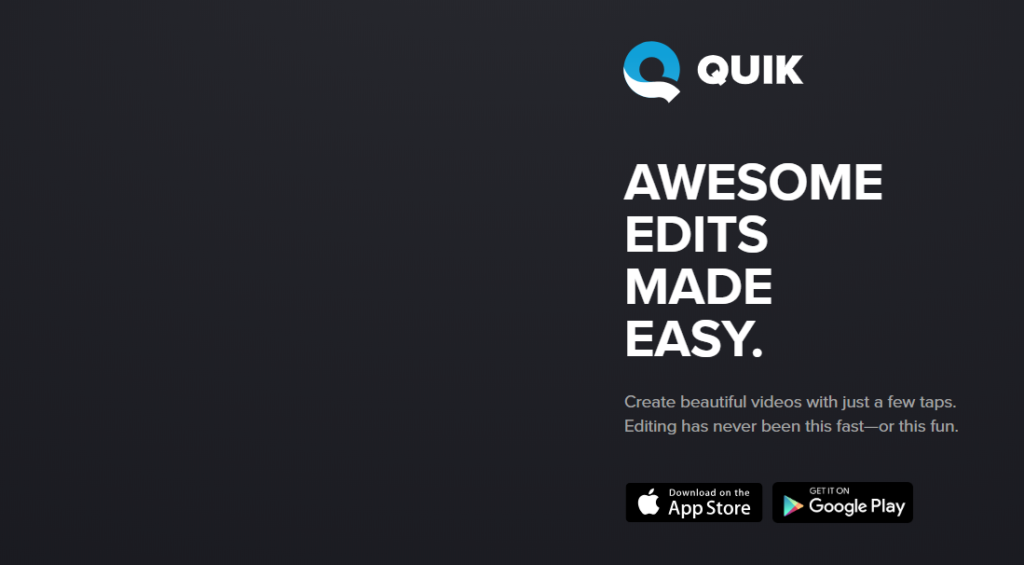 Brought to you by GoPro, the Quik app works with all mobile footage, not just what's shot by a GoPro. This versatile, easy-to-use app speeds up the editing process, labeled frictionless video editing by The Verge, who claim this app takes "all the work out of video editing".
You don't need to be an editing pro to make good use of Quik. It's designed to be as user-friendly as possible, so you can create polished videos in a few taps. With 23 pre-loaded, customizable themes to choose from, you can transform raw footage into a slick video in no time.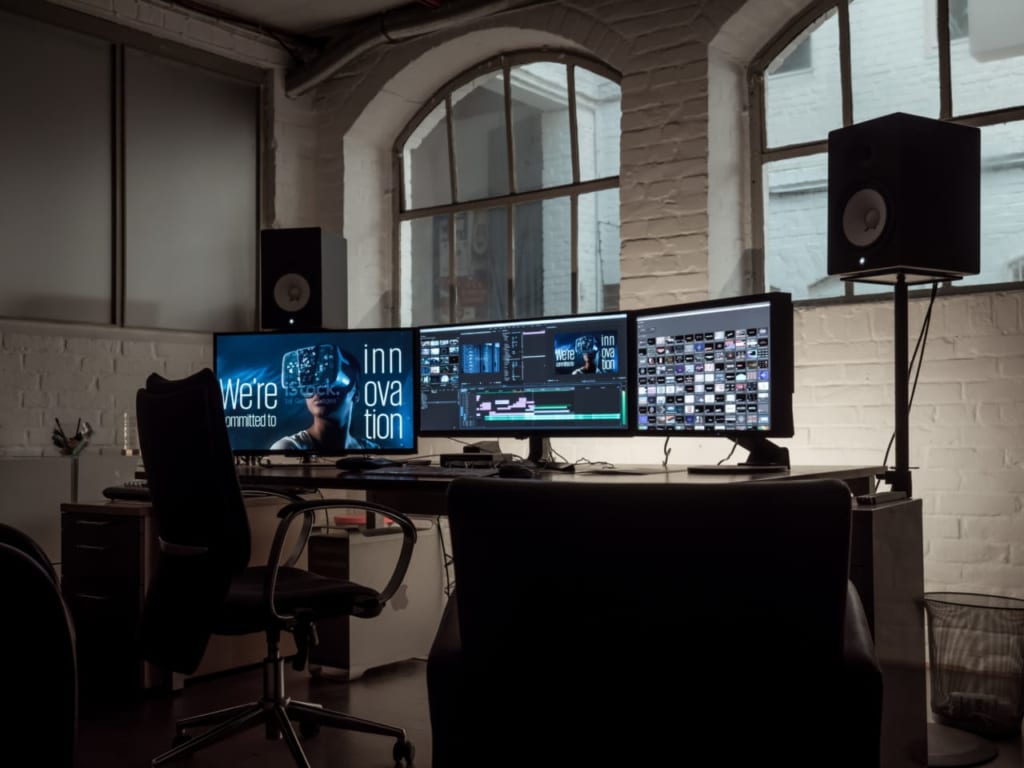 Smart cuts
This editing option is true to its name — it automatically takes clips of your uploaded footage and trims them into a collection of video segments. This function is incredibly clever, allowing you options to choose the types of segments such as action cuts or travel (panoramic) cuts.
Music options
The app can even synchronize your footage with music of your choice to make a cohesive video that plays to the beat of your selected song. This is one of the best options if you're editing a video montage and need some solid background music.
Flashback videos
Making video editing as carefree as possible, Quik can automatically edit your videos into a highlight reel on a weekly basis. It compiles a selection of your best memories from the previous week to tell a story.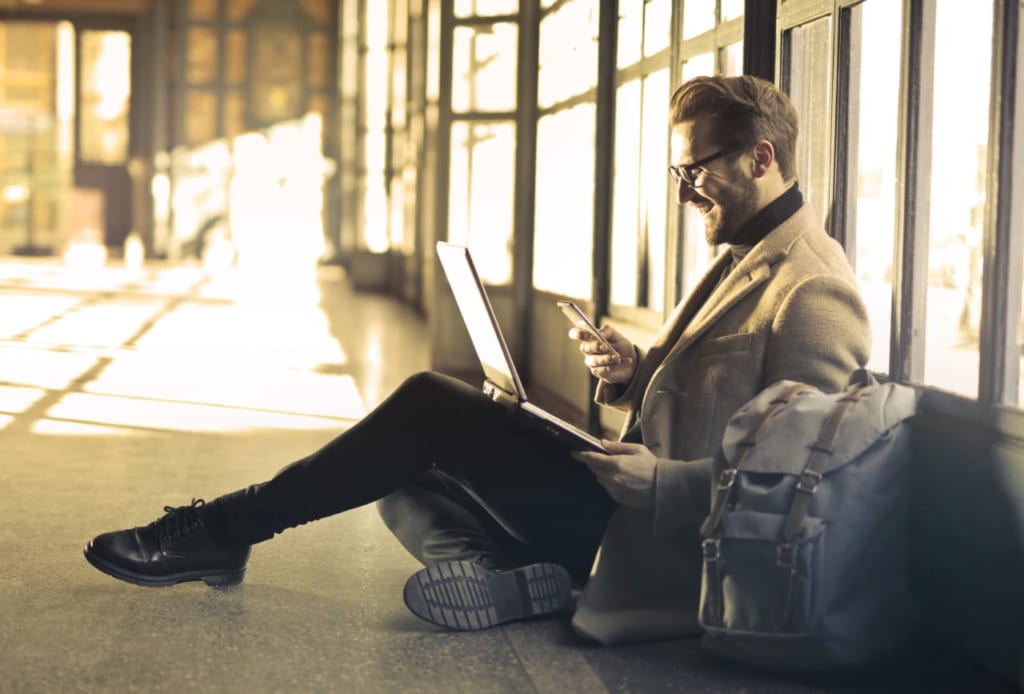 Quik truly wants to make editing accessible to users of all skill levels. Any YouTuber should have this app at the ready when they need to create a video on-the-go but still want the production value to be stunning.
---
A good way to track your progress: Social Blade | iOS & Android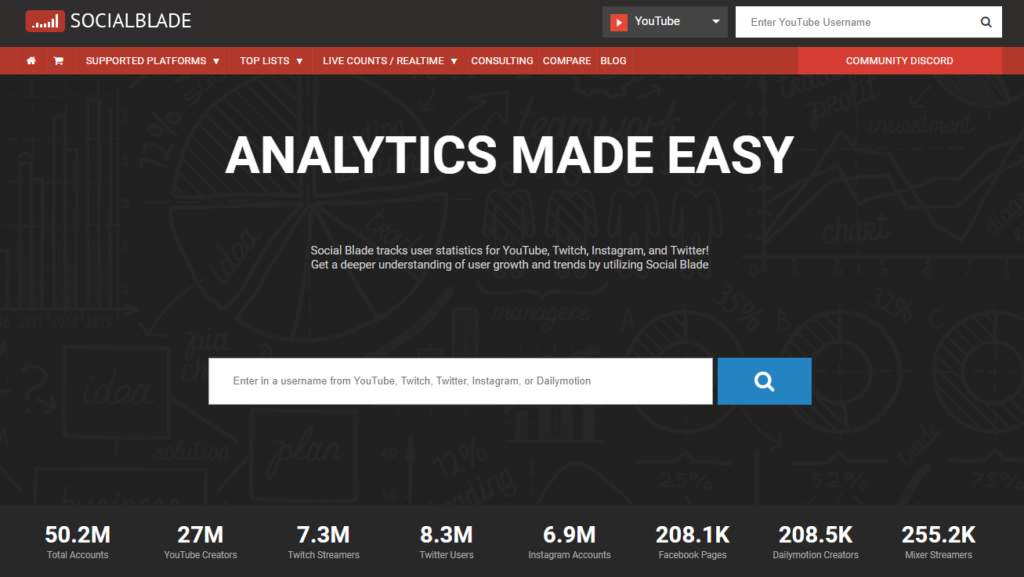 With support for statistics from YouTube, Twitter, Twitch, Daily Motion, Mixer, and Instagram, Social Blade is one of the smartest ways to monitor your social media accounts to make sure your reach and influence are at their best. Rest assured many YouTubers have downloaded and put this app to use.
The app creates visually appealing charts and graphs of the data it collects to help you understand how your channel is performing in terms of subscriber rank, video view rank, and social blade rank.
You can also take advantage of Social Blade as a way to see where your channel stands among your fellow YouTubers. This means you can measure your growth and compare it to channels of a similar size and theme.
Your Social Blade ranking & grade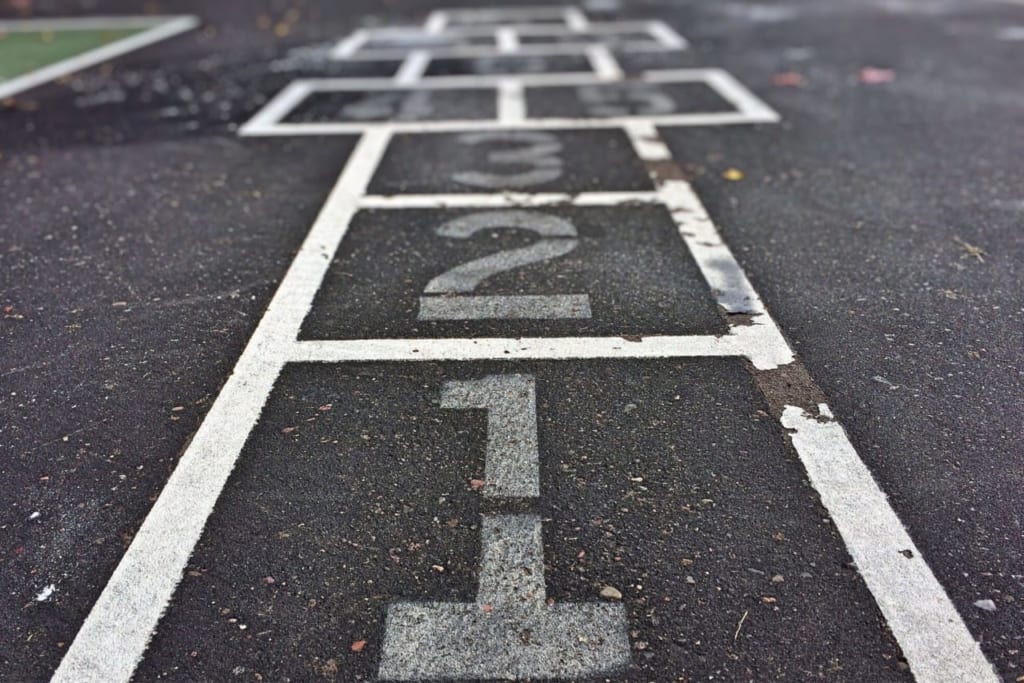 According to Social Blade, their "ranking system aims to measure a channel's influence based on a variety of metrics" and a total grade anywhere from an A+ to an A- means the YouTuber has a significant amount of influence on the YouTube platform.
Note: It's questionable how Social Blade defines "influence" as some extremely popular YouTubers, like Markiplier and Jenna Marbles, are ranked below an A grade. Keep this in mind if you're discouraged by your total grade.
According to Social Blade, this type of ranking system is useful because it doesn't simply rely on number of views or subscribers to determine a grade, which was how the previous system worked.
Find your channel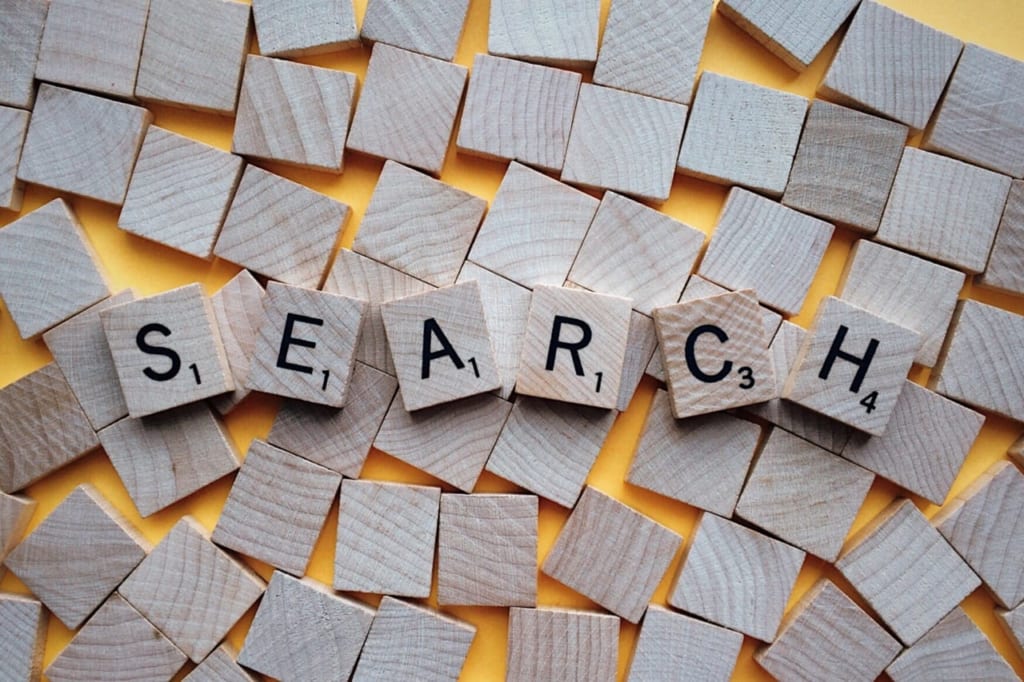 So if what you've read so far has made you curious to check out the Social Blade app and see how your channel stacks up, then let us explain the steps to find and check your channel stats.
Step 1: Download the app and either register an account or continue without logging in.
Step 2: Enter your YouTube channel name in the top search bar and see what comes up!
Optional Step 3: If your channel cannot be found, search by username if your channel has a custom URL. In other words, search the part that follows "/user/" in your YouTube URL.
Optional Step 4: If you still can't find your channel, then you likely have a newer account. Try searching by channel ID, which is the part that follows "/channel/" in your YouTube URL.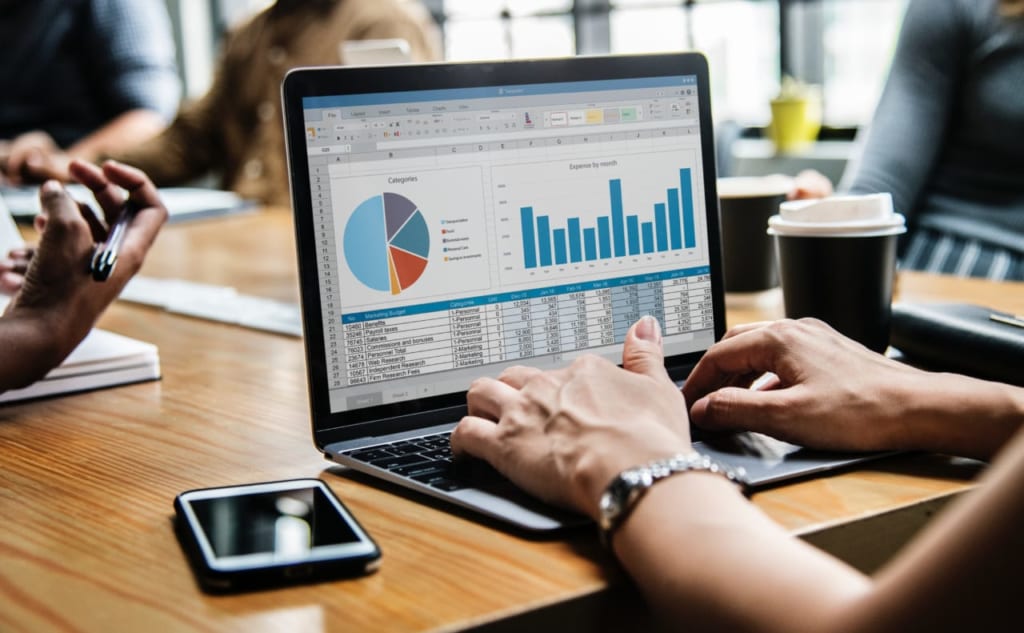 Have fun browsing your stats page! Remember, you can also use the Social Blade app to view stats for your other social media accounts.
---
A free montage maker used by influencers: VivaVideo | iOS & Android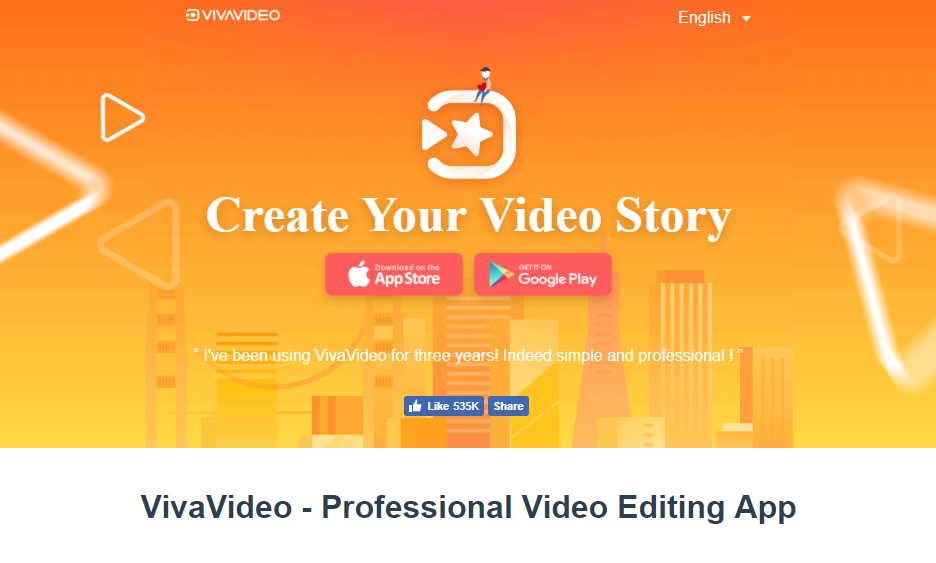 Known for its montage feature, the VivaVideo video editing app is our top pick if you're looking to combine multiple file types, like videos and photos, into a video montage. You can add stickers and music to your montage, and the app has a wide selection of music, too!
The app boasts over 1,000 tools for transforming your footage into beautiful videos with special effects, transitions, text, music, and more!
Paid version options...
Although the app is free to download, you'll need one of the paid versions to: remove the watermark and edit videos longer than 5 minutes. This will also eliminate ads and allow you to edit and export 4K videos.
Paid version: US $5
Monthly VIP membership: US $4.49/month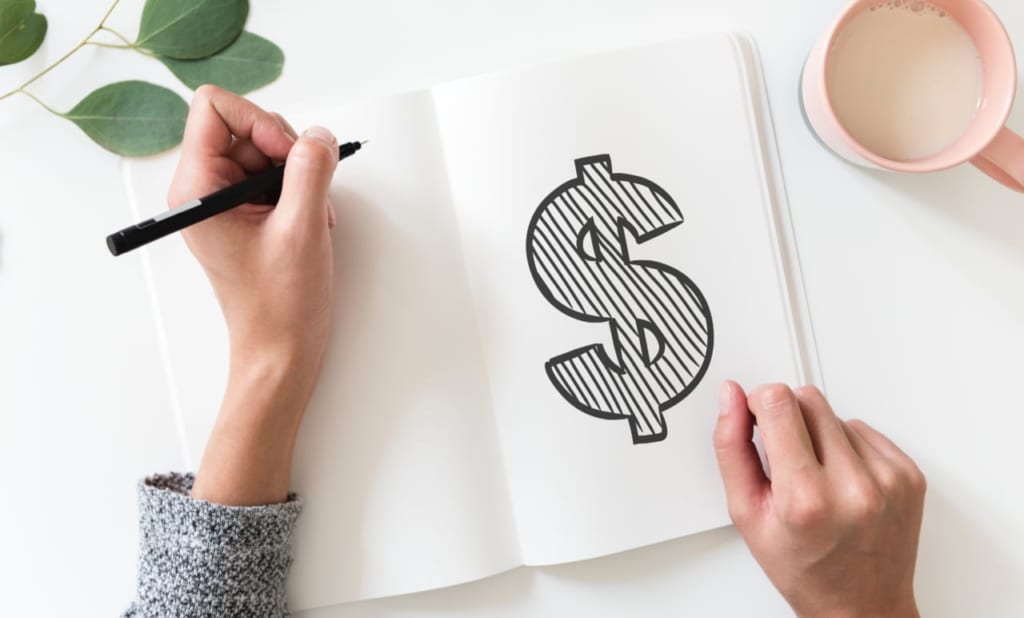 YouTuber reviews...
"VivaVideo comes with a brand new interface design, making it easier to edit all your photos and videos with superior quality."

- How to Vids


"It's just a great, great tool!"

- Magic Tech Review


"VivaVideo is one of the best video camera & video editor apps in Android market. It has over 100 million users all over the world."

- APK Review


---
The app to download for channel design: Pixel Lab | iOS & Android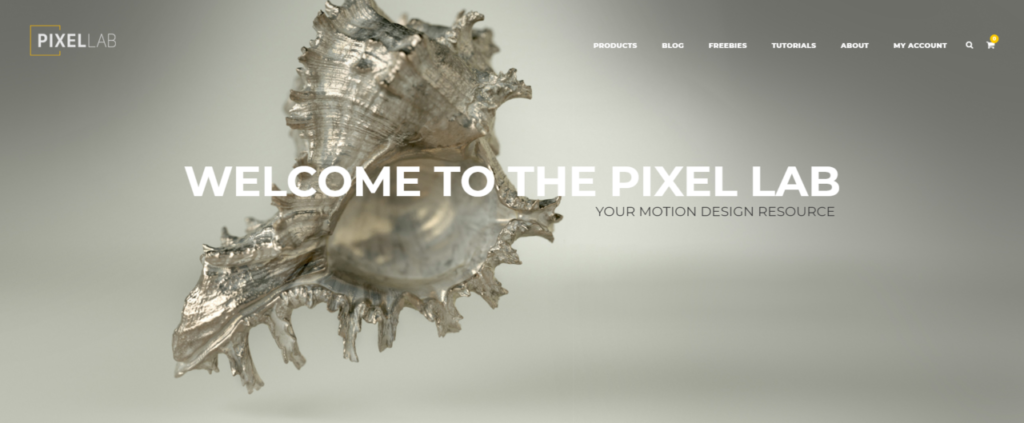 Life happens and you don't always have the time to sit at home and work on your YouTube channel art. With Pixel Lab, a comprehensive photo editing app, you can create polished photos even while you're busy. Pixel Lab is the best for creating channel art and video thumbnails with an assortment of features!
So if you're a YouTuber without much time to spare, check out what Pixel Lab has to offer below!
With Pixel Lab you can...
Remove the background of an image
Add text, including 3D text and many fonts/colors
Add stickers to images
Draw in the app or cut out images using only your finger
Apply photo filters and effects
Crop, rotate, and arrange photos in pre-made layouts
All of these functions are fantastic for YouTubers who need a good, reliable photo editing app that can get the job done in a crunch. If you want to upload your videos on-the-go complete with thumbnail to boot, then download Pixel Lab.
---
The new communication app you should have: Callmart | iOS & Android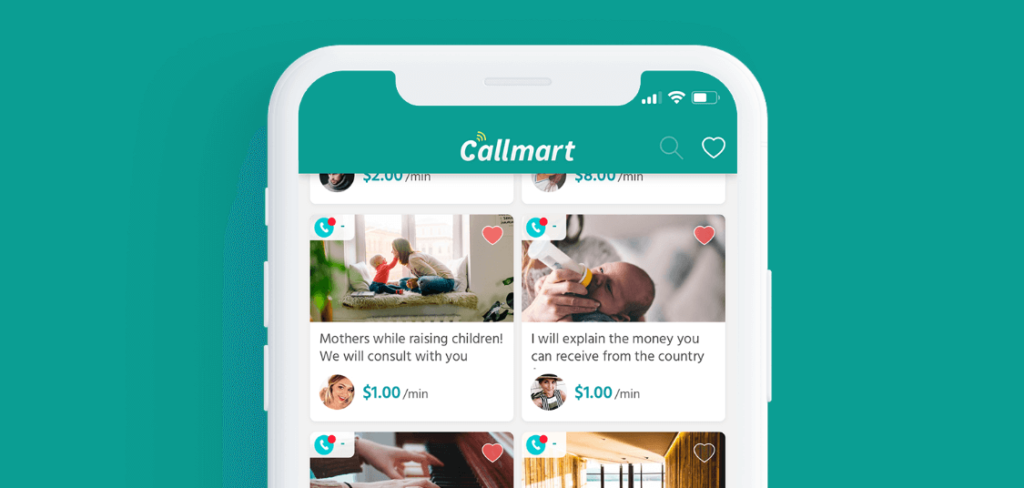 A newcomer, Callmart may be fresh on the market, but it's packing a big punch among influencers. It's gaining a reputation as an innovative, free app that allows influencers to connect with fans in a way never before seen in the realm of YouTube.
Rather than being confined to the comment section for interaction with viewers, Callmart makes it possible for YouTubers to form deeper connections with fans through charged one-to-one communication.
That's right, you earn money for the time you spend on viewer outreach! The effect is twofold:
boost your engagement by promoting your channel via word of mouth and,
create a new source of income by getting paid for the time you spend chatting.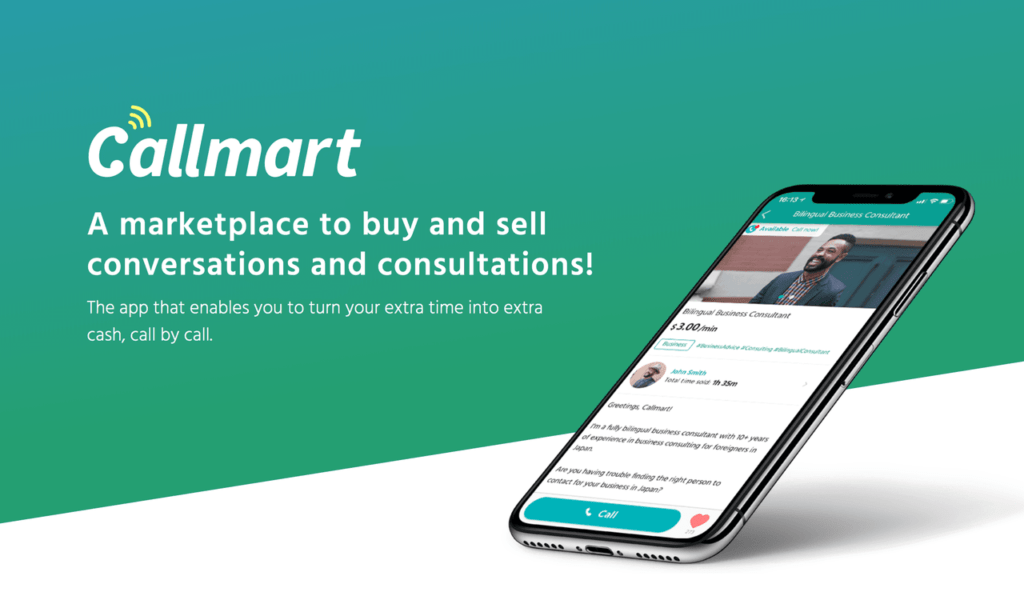 Check out some fantastic features of this free-to-download app below!
There are no prerequisites to sign up. It's a straightforward process: You download the app for free and can register within minutes. You'll need to provide a phone number with some basic information, and you'll be all set. Callmart wants to build a community of interesting, knowledgeable individuals, and influencers make up a big proportion of that demographic!
Set your price and decide when you chat. With Callmart, all the power is in your hands. You determine the price per minute for each listing you make, so you can have multiple listings with different prices depending on what you offer. Simply switch your availability slider to "Available" when you're ready to start earning money!
There's no funny business when it comes to getting paid. You don't have to wait a month or even a week to receive the money you earn with Callmart. As soon as you hang up the phone, the money goes into your Callmart account.
---
What's in an app?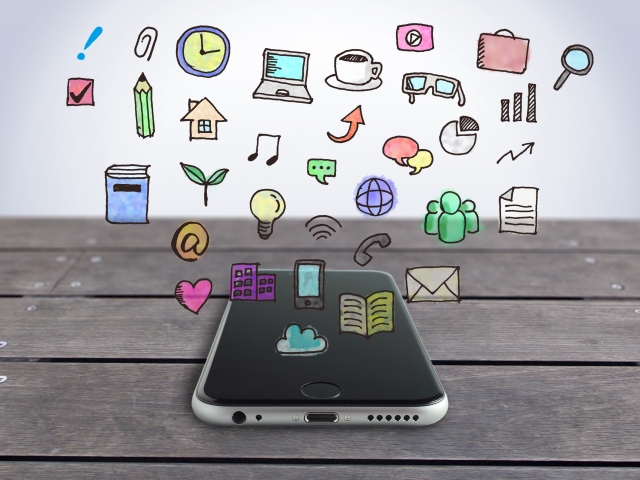 These days, it's not enough to only rely on a PC for your YouTube career — you need to have the best tools at your fingertips any time of day! The apps mentioned in this article are the best of the best.
A special app in our list today, Callmart, is the only app among those listed that's suited for creating new income streams for YouTubers.
The Callmart app will satisfy your viewers' desire to receive personalized attention from their favorite YouTuber — you!
Earn money for the time you spend on viewer outreach, and if you download today, Callmart will give you the first three months free!
Download Callmart and create a new income stream!